Popular crossdresser, Idris Olanrewaju Okuneye also known as Bobrisky has gushed over his boyfriend for sending him an early Valentine's gift.
The self acclaimed Mummy of Lagos said his lover surprised him with N5 million ahead of February 14, 2023 which is Valentine's Day.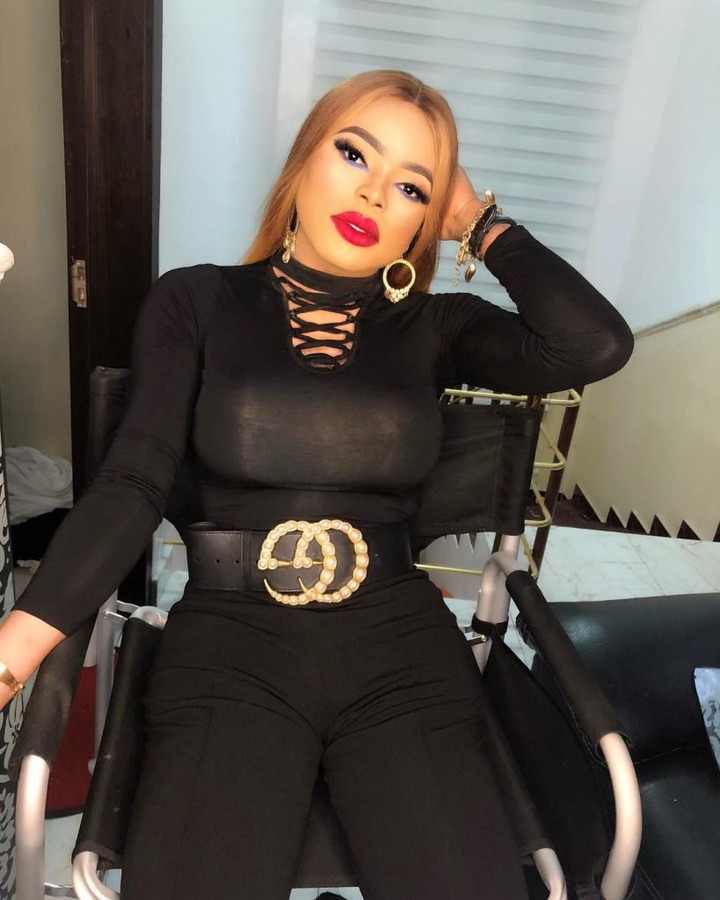 He who said he got a credit alert took to his Snapchat account and shared a screenshot of the Five million naira he received.
"Valentines gift came early from my boyfriend",Bobrisky captioned.
See the post: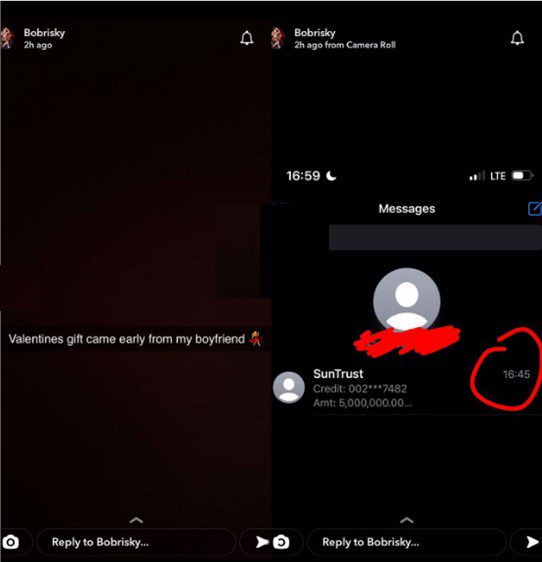 Meanwhile, a Nigerian man Adekunle Ayomade has gushed over his girlfriend for her decision to return money sent to her by a male admirer.
The boyfriend known as @Mr_Yomadey on Twitter, said his babe received N75,000 from a man who has been trying to get her attention.
According to him, after endless attempts to speak with his babe, she eventually gave the guy an audience and he credited her account.
Adekunle, however, said his babe returned the money and he was proud after she informed him that she rejected the N75k.
He said that the admirer used the excuse of buying something from his girlfriend's business to try and impress her.
He bought something which cost N2,800 and when he wanted to pay he asked her if she accepts transfer and she answered affirmatively.
According to Adekunle, rather than see N2,800, she got a credit alert of N75,000, and immediately insisted on giving it back.
His tweet reads; "So this guy finally got a chance to speak to my babe and boom e send am 75k as gift. Omo I thought you all were always capping about stories like this, ajeh na man Dey do man true true, she sent it back oo I was so damn proud and happy. [she told me she sent it back]"