Makeup has taken over the world and some men are afraid of dating new women because of the power of makeup. Makeup has made most women's dreams come true as they can use makeup to achieve any look they want.
If it wasn't for YouTube and social media, we probably wouldn't know the real secret to looking perfect….which is makeup! With makeup names like foundation, primer, concealer, contouring, bronzer, eyelashes and lipstick to name a few shows you how serious the makeup game is. It can transform any woman to look the way they desire and sadly for some men, they fall inlove with makeup and not the lady's true self.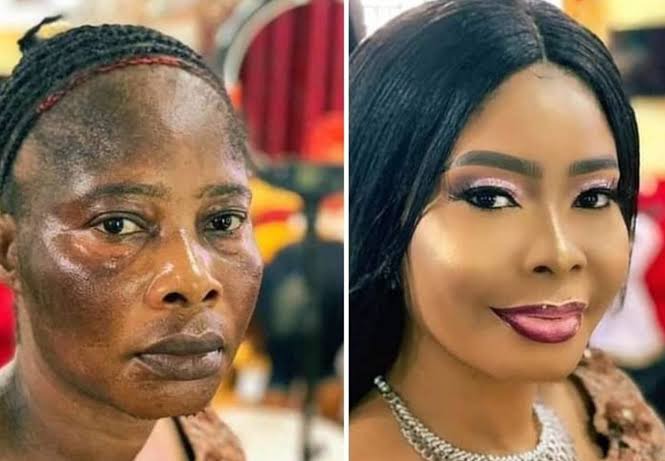 Makeup has helped women to cover undesired black marks on their faces, pimples, black heads, burn marks and scars. It highlights a woman's best features and makes her look like her best self.
Thanks to the pressure we receive from the media, more and more women are using makeup as a way to shine on their social media pages just like how celebrities do it. So the influence of makeup grows everyday and you can't help but see the power it gives most women.
Here Are More Pictures Of Social Media Ladies Who Showed Us Their Faces Before And After Makeup: