Blessing Okoro Nkiruka is a Nigerian relationship counselor, social media influencer, and personality.
A few hours ago, a relationship counselor popularly known as Blessing Ceo took to her official Instagram to inform her followers what onanism is all about and how it can be controlled.
She captioned the post saying "Telling someone not to self-stimulate is as good as a man told not to have a boner when he sees a beautiful lady". She said everyone's body is programmed to react a certain way but the best way to control it is to distract yourself".
"Anyone who tells you m@sturbation is spiritual, he is just telling a myth".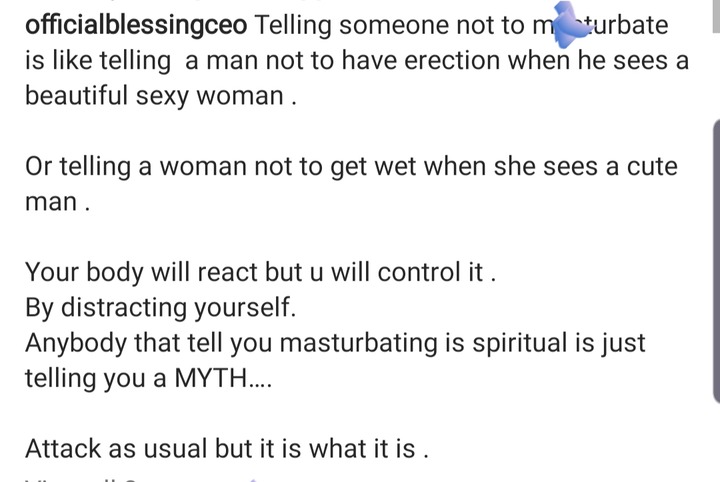 She then posted a photo with an inscription that explains that prayer doesn't stop masturbation but must be controlled.