Popular Nigerian çelebrity Eucharia Anunobi is a professional Nollywood actress, an ordained minister of God, motivational speaker, influencer, entrepreneur, social media personality, and one of the best female movie stars in the entertainment industry.
A couple of hours ago she took to her verified Instagram page to share a word of advice to fans as she says "Why Build Monumental Monuments As Village Homes That You Don't Live In Regularly"
According to the clergywoman, she noted that what is the use of going to the village to erect a massive mansion that you may only visit once or twice a year.
Furthermore, she said that even if you're retiring back home, the structure might be too high for you to maintain so, therefore, why, don't you build a moderate one that is manageable.
In conclusion, she said that it is rather foolish to build a gigantic structure in your village, so there if you are having too much money, why don't you can utilize it in building houses In the city at a subside rate for people to be able to rent and in that you have been able to help humanity.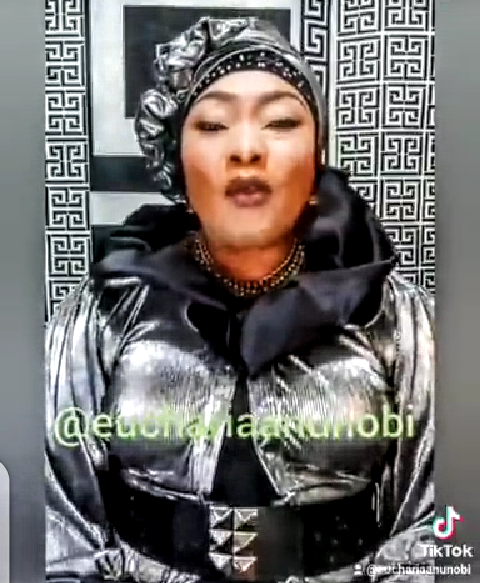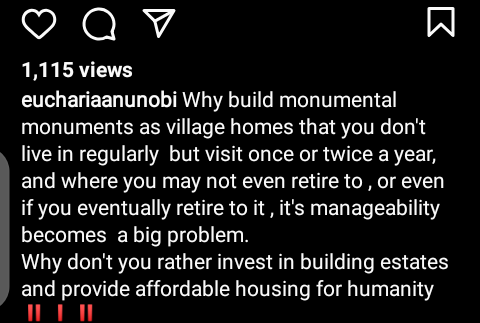 View the link below for full details
https://www.instagram.com/euchariaanunobi/tv/CY9TBJ1KjIi/?utm_medium=copy_link