Manchester United are reportedly open to the idea of Jadon Sancho leaving the club this summer. Since his move from Borussia Dortmund two years ago, the England international has had inconsistent performances. Now, there is a possibility of a return to Borussia Dortmund as the European giants are interested in a summer transfer deal.
During Manchester United's 2-1 loss to Manchester City in the FA Cup final, Sancho struggled on the pitch. According to Teamtalk, the Manchester based outfit are open to the idea of parting ways with the 23-year-old when the transfer window reopens.
There are indications that Dortmund are interested in re-signing Sancho this summer. In 2017, he chose to leave Manchester City and move to Germany, where he became successful during his four-year stint in the Bundesliga. He established himself as one of the top wingers in world football, contributing to a total of 76 goals and assists in his final two years with Dortmund.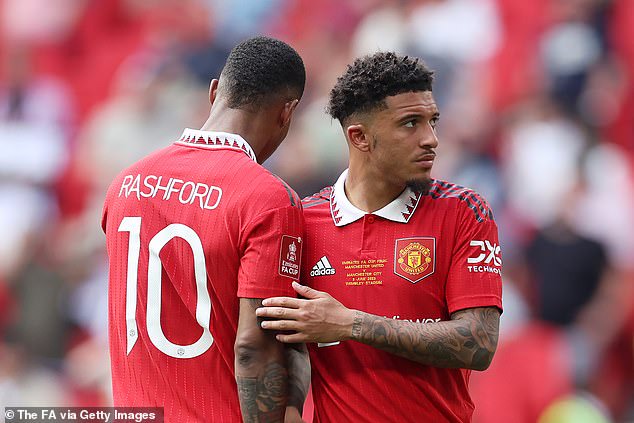 However, since his move to Manchester United in a significant £73 million deal, his goal involvement has significantly dropped to just 18. Sancho had a four-month absence from the squad due to a decision made by Erik ten Hag, the manager at that time.
Although Sancho has shown signs of improvement since his return, there is still a sense that he is adapting to his new environment. Manchester United currently has other options out wide, including Antony, Marcus Rashford, and Alejandro Garnacho.