Ahead of Monday's inauguration of Bolo Ahmed Tinubu as the next president of Nigeria, the president of Tanzania, Samia Suluhu Hassan has arrived in Abuja to join a host of international dignitaries who are attending the ceremony.
The Tanzanian first female president touched down at the Abuja International Airport on Sunday afternoon in preparation for Monday's inauguration of Bola Ahmed Tinubu. Samia Suluhu Hassan was spotted with her aids as she stepped down from the plane and then walked through a red-carpet reception. The Tanzanian president was given a warm reception at the airport as a group of cultural dancers was on the ground to give her a befitting welcome to the country.
Watch the video here: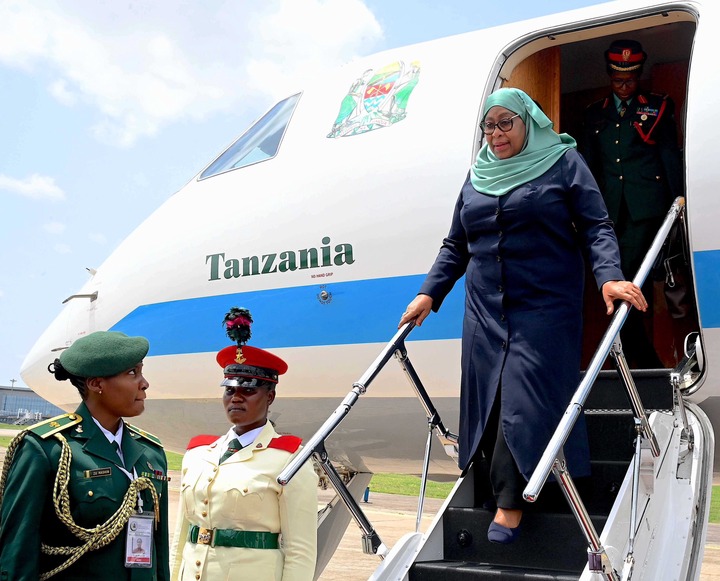 Bola Ahmed Tinubu will be inaugurated as the next president of Nigeria on Monday, May 29 at the Eagles Square in Abuja, where International dignitaries are expected to grease the grand occasion.