Police officers in Miami, Florida, USA are looking for a woman who they say drugged a man in Miami, then raided his safe of expensive jewelry including a Rolex watch worth over half a million dollars
They headed back to his apartment at the luxury Paramount Miami Worldcenter at about 5:30 a.m., a police report says.
"They fell asleep, and when he woke up at about 12 p.m., he noticed the safe in his bedroom was open,"
Police say the man had one drink with the woman at his apartment before passing out.
As soon as he saw that his valuables were missing, he called 911.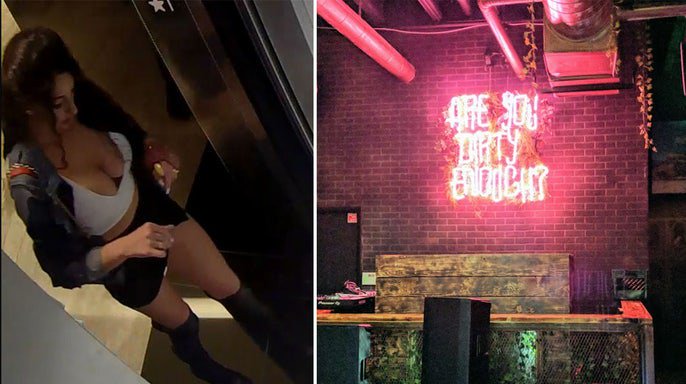 Surveillance footage shows the alleged thief with the victim in the condo building's elevator and later leaving alone.
In the footage, the woman is wearing a white halter top under a jean jacket, a black miniskirt and stiletto boots.
She's holding an iPhone with a pink case. She also appears to be holding a blue solo cup as she exits the elevator, which she did not have in her hand when she entered.
Police described her as in her mid-30s, over 5-foot-8 inches tall, and about 140 pounds.