There are certain situations whereby men request for certain values that a woman can offer in marriage apart from s€x. These men boast that sexual pleasure is not enough to keep them happy in a relationship or marriage and this puts a lot of pressure on women who know that they don't have much to offer in a relationship.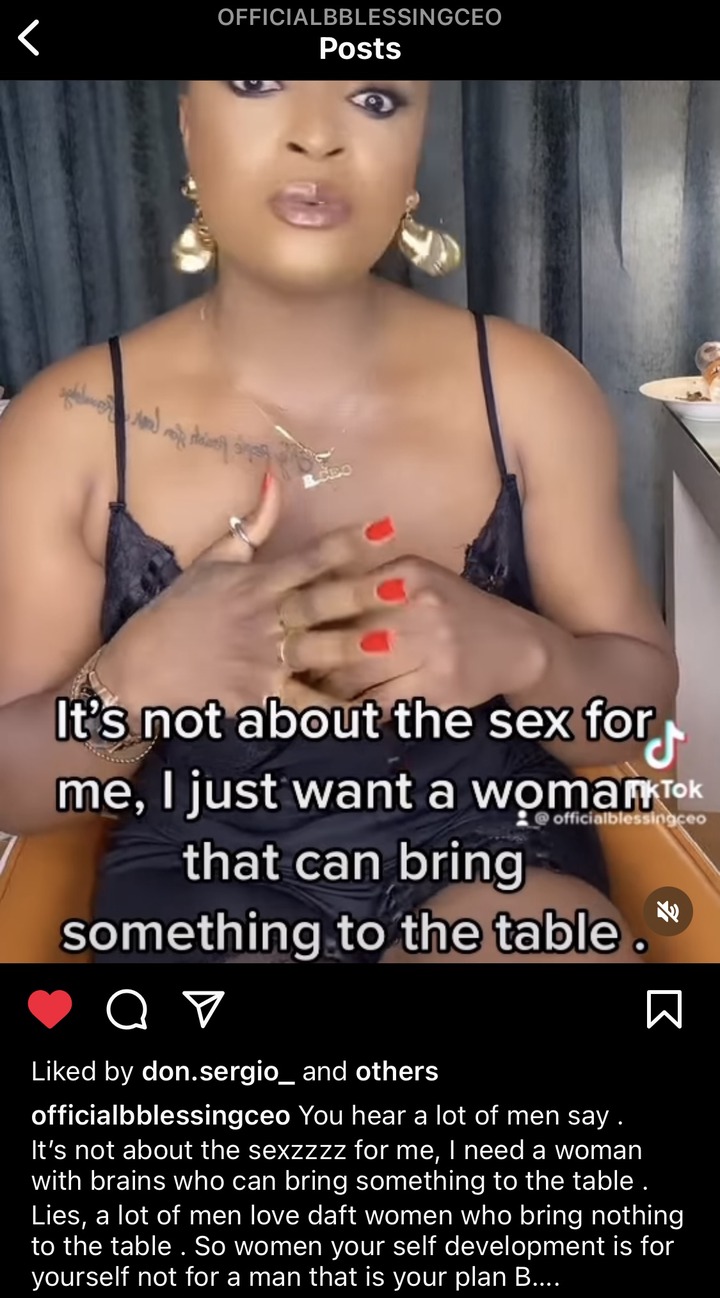 Blessing CEO in a video she posted on Instagram said;
"A lot of men say that it's not about the s€x for them and that it can't keep them. They claim that they want a woman who can bring something to the table. Women, let me give you an advise. Many men are confused and they don't know what they want.
S€x is one of the most vital thing in a relationship that glues a man and a woman and that's why the Bible said it should be left for married people. As a woman, you must be good in bed because s€x can hold a man down.
The fact that a man married you doesn't mean that he loves you. A lot of men married you because they can use and control you. The real women they love are the ones they are having s€x with."
Click the LINK to watch the video.