We use your sign-up to provide content in ways you've consented to and to improve our understanding of you. This may include adverts from us and 3rd parties based on our understanding. You can unsubscribe at any time. More info
Everton flop James Rodriguez in the ninth most followed footballer on social media platform Instagram, despite being away from the limelight in recent years. Four Paris Saint-German stars are also among the most followed players on the planet, while Cristiano Ronaldo makes an appearance on the list as well. And Express Sport takes a look at the top 10.
10 Gareth Bale | 50.3million
9 James Rodriguez | 50.5m
James Rodriguez, who is followed by 50.5m people, was able to get his hands on two Champions League trophies during his time at Real Madrid but then flopped in the Premier League after signing for Everton in 2020. The 31-year-old was sold to Qatari club Al-Rayyan just one year after moving to England and is now plying his trade for Olympiacos in Greece.
8 Sergio Ramos | 56.9m
Half of the players on this list have played for Real Madrid, with four-time Champions League winner Sergio Ramos accumulating 56.9m followers over the years. The 36-year-old centre-back, who is now playing for PSG, was also part of the successful Spain team that won the European Championships in 2008 and 2012 as well as the 2010 World Cup.
7 Paul Pogba | 57.4m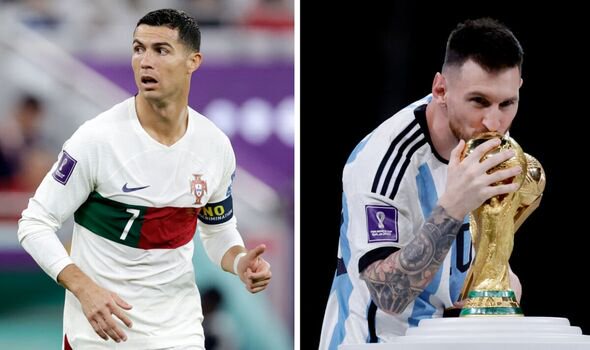 6 Zlatan Ibrahimovich | 58.3m
Zlatan Ibrahimovich is certainly not a man who lacks confidence and recently posted a motivational video of himself to Instagram. The video featured a roaring lion and showed the 41-year-old AC Milan striker doing sit-ups while hanging from a punchbag. The star has 58.3m followers.
5 Marcelo | 62.1m
Marcelo is the second defender to make an appearance in the top 10 and has amassed 62.1 followers. The 34-year-old Brazil international left Real Madrid last summer following a 15-and-a-half year spell in Spain and is currently plying his trade with Fluminense following a short stint with Olympiacos.
4 Kylian Mbappe | 99.6m
Some of football's biggest names dominate the top places in this list, with PSG forward Kylian Mbappe taking fourth place with 99.6m followers. The 24-year-old, who won the World Cup in 2018, has been tipped to join Real Madrid but will first be hoping to lead his current club to Champions League glory this season.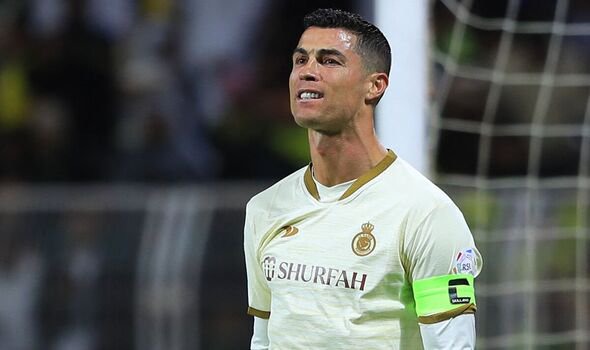 3 Neymar | 205m
Mbappe's PSG team-mate Neymar is one of the biggest stars in world football and has more than double the amount of followers as the Frenchman, with 205m. The 31-year-old won the Champions League with Barcelona in 2015 but hasn't been able to get his hands on any European silverware during his time at Parc des Princes.
2 Lionel Messi | 436m
Unsurprisingly the top two players on the list are Lionel Messi and Cristiano Ronaldo, with the duo having more Instagram followers than the eight other players combined. But Messi, who has won virtually everything there is to win in the game, has missed out on top spot, despite having a whopping 436m followers. He has littered his page in recent months with pictures and videos of Argentina's World Cup success last year. But even after leading his country to glory in Qatar at the age of the 35, the PSG forward is still some way behind his long-time rival.
1 Cristiano Ronaldo | 555m
Ronaldo is the most followed footballer on Instagram, with an incredible 555m people tracking his life. The 38-year-old, who is the highest scorer in international football after bagging 118 goals for Portugal, has excelled during spells with Manchester United, Real Madrid and Juventus. The veteran is still going strong but left the Red Devils last November and headed to Saudi Arabia, where he is playing for Al-Nassr. His Instagram page is full of pictures and videos of him in action.