GUNMEN have attacked a supermarket in Argentina owned by the family of Lionel Messi's wife Antonela Roccuzzo and left a chilling message for the football star.
One of two men on a motorbike was caught on CCTV walking up to the premises in Messi's home city of Rosario and firing repeatedly at metal shutters over the windows and front door.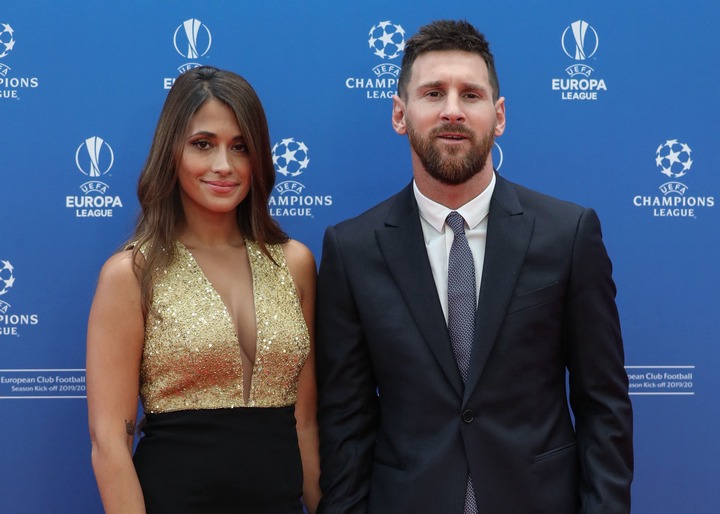 The attackers are also said to have left a handwritten message at the scene which said: "Messi we are waiting for you, Javkin is also a drug trafficker, he is not going to take care of you."
It had been written on a bag of charcoal.
Pablo Javkin is the current mayor of Rosario.
A local TV station which reported on the attack claimed the message suggested criminals may be trying to extort money from the seven-times Ballon D'Or winner.
The supermarket, which is called Supermercado Unico, is said to belong to Antonela's family and is understood to be managed by one of her cousins.
It is expected to remain today following the gun attack around 2am.
Messi owns a huge mansion on the outskirts of Rosario called 'The Fortress.'
The monster property, built on three adjoining plots of land in a gated private estate, has a huge cinema, gym, and underground garage with enough space for 15 cars.
He married Antonela in a glitzy wedding at Rosario's City Centre Hotel and Casino in June 2017.
Guests included former Man City striker Sergio Aguero and Barcelona manager Xavi Hernande