It was an emotional moment as Kairo Forbes bad her final farewell to her dad AKA on Saturday.
The seven-year-old's grandmother, Lynn Forbes — also in tears — held her other hand as the three said farewell to the beloved rap artist, better known as AKA, at the Westpark Cemetery in Johannesburg.
Despite some rain, members of the public arrived to witness the burial. They were joined by municipal workers in brown overalls, many using their cellphones to capture the moment.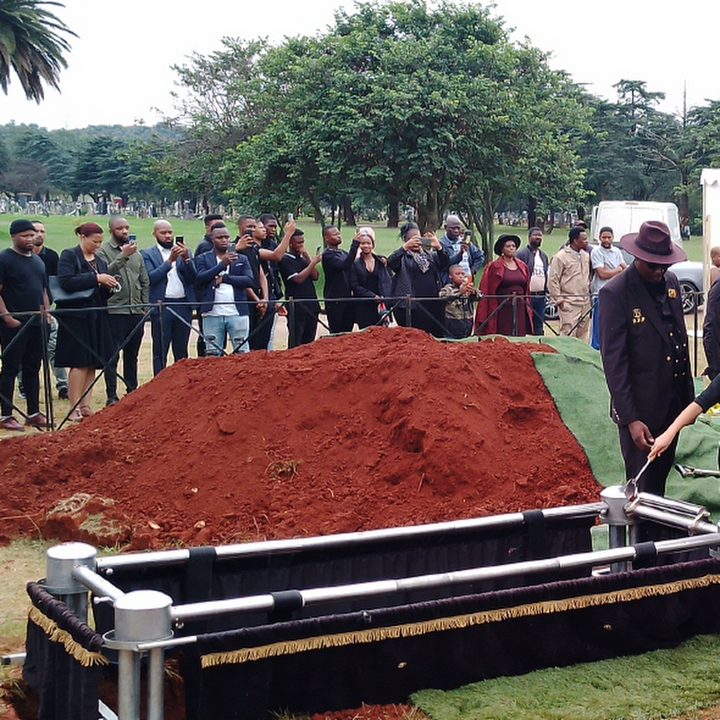 "I can't believe he's gone. He was such a great musician. Go well Supa Mega, you will never be forgotten," said one fan as the black casket was lowered into the ground.
Metro police guarded the cemetery gate to ensure no television cameras made it inside. At Heroes Acre, where Forbes was laid to rest, three white marquees were erected.
One for the immediate family, one for dignitaries and another for close friends and relatives.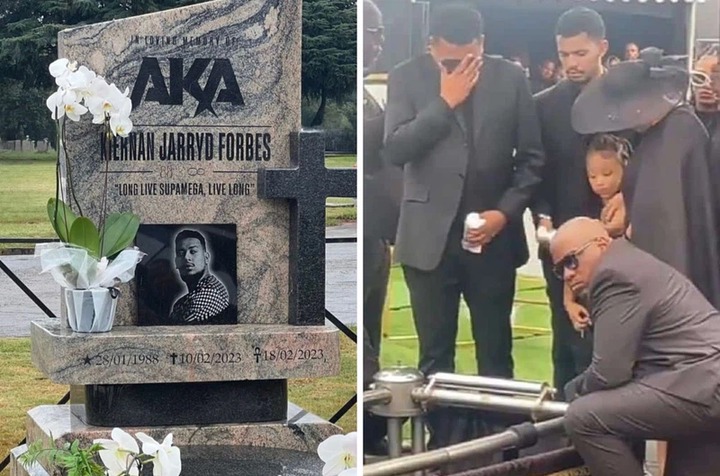 Inside, the marquees were draped in black, with black chairs. A black carpet led mourners from the entrance to the grave. Between two of the marquees, a small stage was set up. Singer Teboho Moloi walked around the large area singing hymns.
Four men dressed in black suits and black hats carried Forbes's coffin to the burial spot. Less than two metres from his grave is that of TKZee kwaito star Tokollo "Magesh" Tshabalala.
A production company captured every moment, using a drone to fly over the grave.
Musicians Thabo Bogopa (JR) and Khuli Chana, maskandi singer Bheki Ngcobo and media personality Somizi Mhlongo joined many other artists who came to pay their respects.
A memorial service was held at the Sandton Convention Centre on Friday, where friends and fellow artists took turns remembering Forbes and his music.