Former BBNaija star, Hermes disclosed to his colleagues back then in Big Brother's house that he has two girlfriends and they are happy. He also went further to share some emotional stories like telling them about his mother's mental health issue and how he wishes to win the BBNaija reality show in order for him to give his mother a proper medical attention.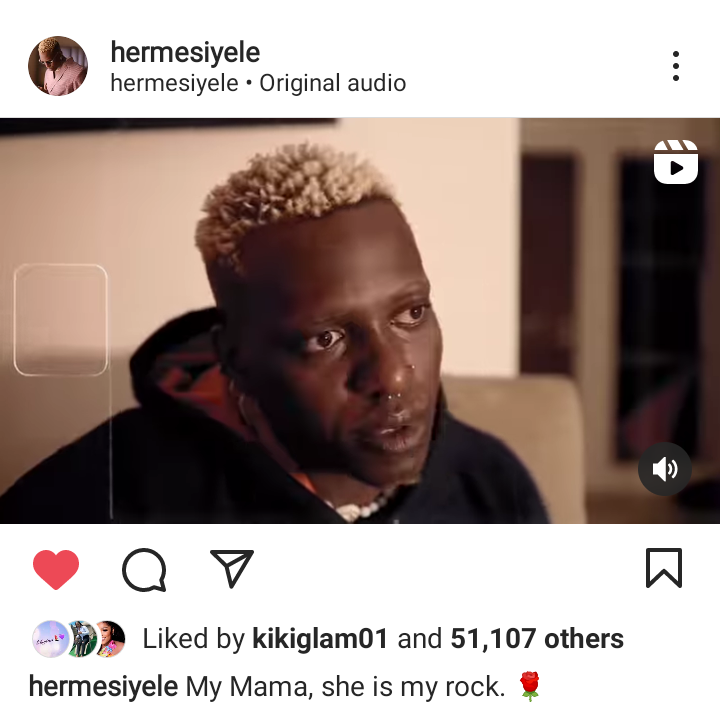 Recently, Hermes shared an emotional video on his Instagram page and it captioned the attention of his fans on his Instagram page. According to Hermes, he said it's been a while since he saw his mother and the last time he saw her was before he went into the Big Brother's house and now, he's excited to visit her.
According to Hermes, he said his mom can't say a word but he's happy to see her and she's looking much better than the last time he saw her. Hermes spent quality time with his mother and she enjoyed his company. Click here to watch and listen to what Hermes said about his mother's health condition.