Malia Obama has taken her love to the Big Apple. The Harvard graduate, 24, was spotted on a stroll with her music producer boyfriend while out and about in New York City on Monday – but did the couple jet off the Manhattan so that he could meet her parents?
celebrity.land.com exclusively revealed that the eldest daughter of former President Barack Obama was dating Ethiopian DJ Dawit Eklund last month, and now, it appears that she may have introduced Dawit to her famous folks.
The couple was pictured walking around the Lower East Side area of the city. Barack, 61, and former First Lady Michelle Obama, 58, were also in town, as they were seen leaving their hotel together on Friday before Michelle attended the US Open in Queens that evening.
Earlier that day, she and Malia were seen entering the same apartment building on the Upper West Side; Michelle was last seen leaving her hotel on Saturday morning, so it's unclear whether or not she and Barack are still there.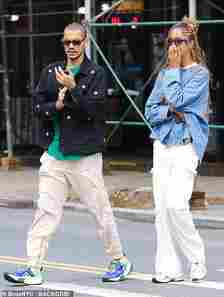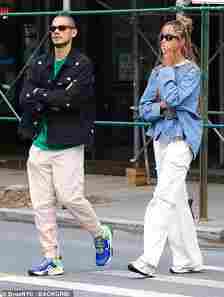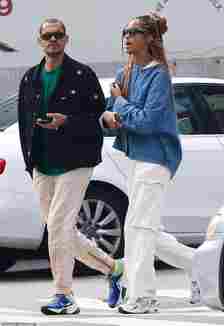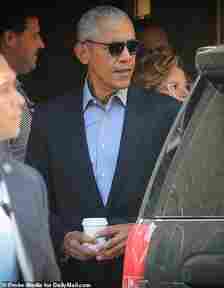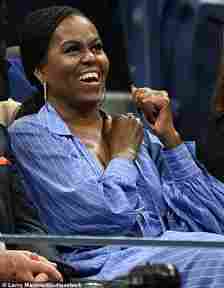 Malia donned a pair of oversized, white jeans and a buttoned up denim jacket for the outing. She paired the look with chunky New Balance sneakers and a pair of rectangle shades. She carried a small, black and grey patterned purse on her shoulder.
The 24-year-old went makeup free, and pulled part of her long, braided hair back into a messy bun; the rest fell loosely around her face.
She and Dawit seemed in good spirits, chatting as they made their way around the city. At one point, the couple smiled at one another as they waited to cross a busy New York City street.
The music producer, for his part, wore tan trousers, a green T-shirt, and a navy blue jacket during the date; he too shielded his eyes with sunglasses.
Malia and Dawit were first linked on July 26, when the two were caught grabbing takeout food together. Since then, they have been pictured side-by-side on numerous occasions.
In August, celebrity.land.com exclusive revealed his identity. Dawit, who recently turned 33, is nine years older than Malia.
The DJ, just like Malia's dad, has one American and one African parent. He also has the same smoking habit as the 44th president, as he is often seen smoking during his outings with Malia.