The moment Chloe Kelly whipped off her shirt to run across the pitch in her sports bra after scoring the winner in the Euro 2022 final has been hailed by fans as 'feminist image of the decade'.
The substitute, 24, took her shirt off after poking the ball home from close range and ran around the pitch with her euphoric teammates.
She gave English football its Brandi Chastain moment in her celebration, whirling her shirt around her head in a moment of glorious abandon, as she raced away pursued by ecstatic team-mates.
Many fans went wild over the moment online, with one commenting: 'Chloe Kelly celebrating her goal in a sports bra is the feminist image of the decade.'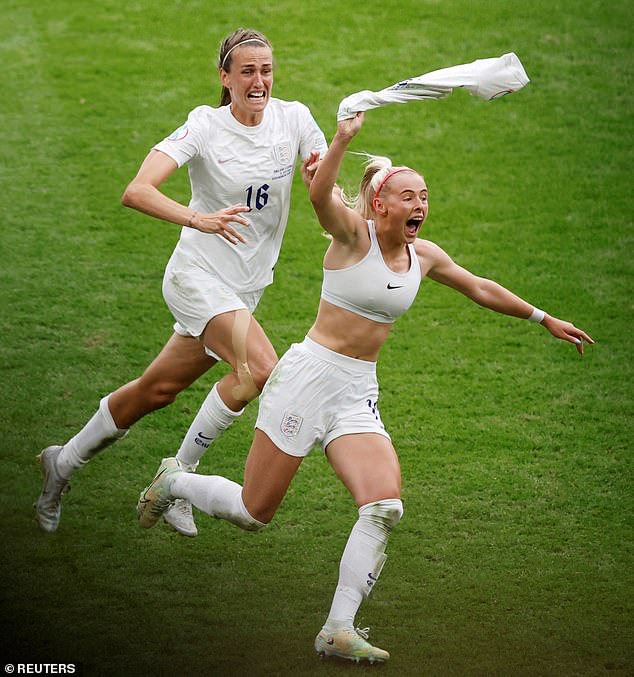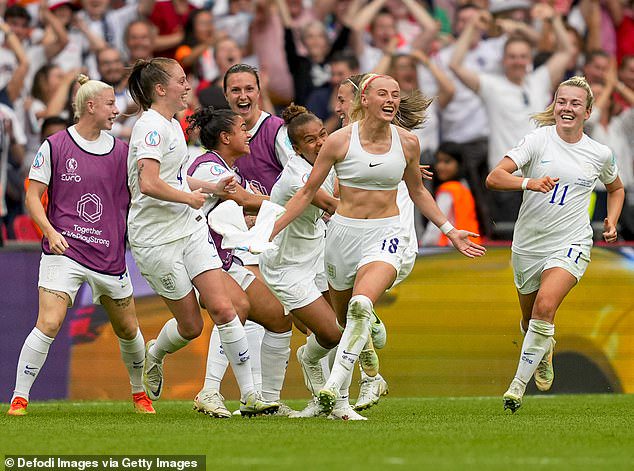 Another wrote: 'Chloe Kelly giving us the supportive sports bra representation we NEED!'
A third added: 'Didn't know who Chloe Kelly was an hour ago but she's now my favourite.
'Her sports bra will go down in history forever.'
A fourth wrote: 'Throwing out all my underwire bras and replacing them with sports bras out of respect for Chloe Kelly.'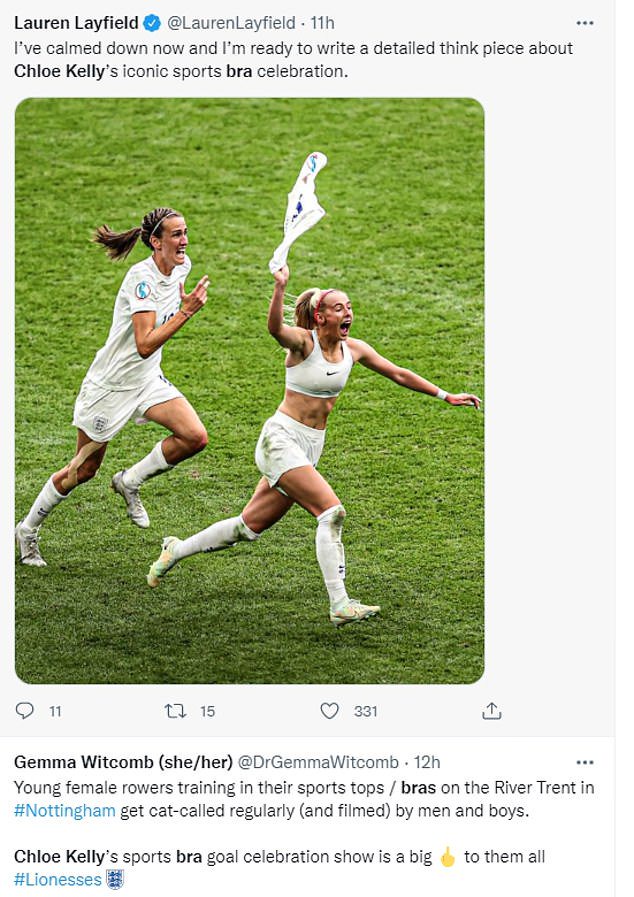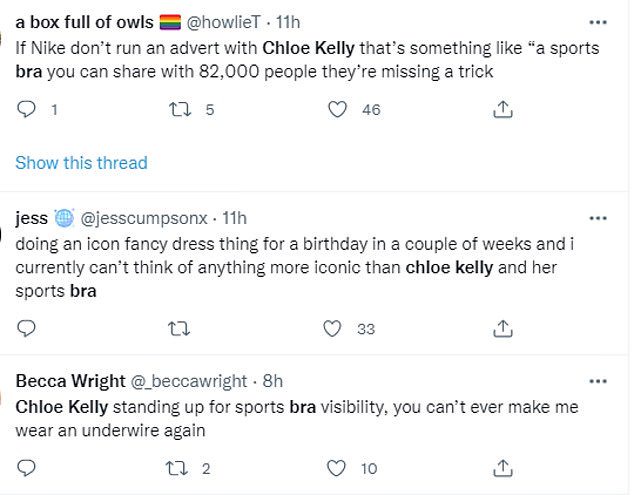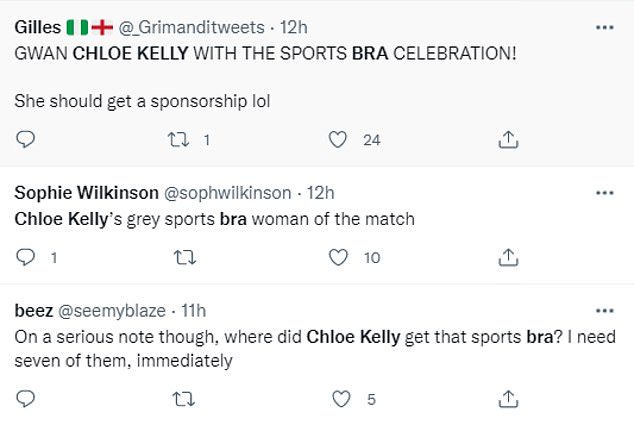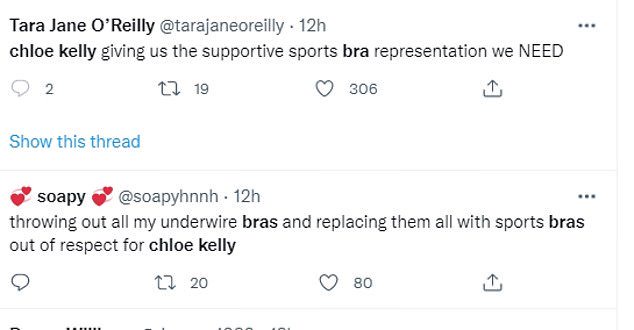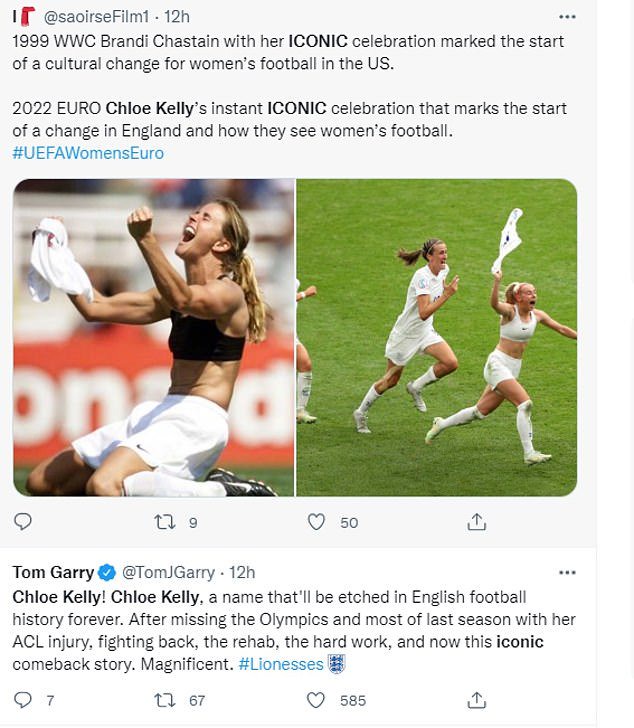 'I've calmed down now and I'm ready to write a detailed think piece about Chloe Kelly's iconic sports bra celebration,' another added.
One added: 'If Nike don't run an advert with Chloe Kelly that's something like "sports bra you can share with 82,000 people" they're missing a trick.'
'On a serious note, where did Chloe Kelly get that sports bra? I need seven of them, immediately.'
'Chloe Kelly! A name that'll be etched in English football history forever,' another wrote. 'After missing the Olympics and most of last season with her ACL injury, fighting back, the rehab, the hard work and now this iconic comeback story. Magnificent.'