It is no longer news that a huge tragedy was averted about some days ago in Agbarho Town, Delta State thanks to the courage of a certain truck driver, Comrade Ejiro Otarigho. As gathered, Mr Ejiro put his life on the line by driving a burning fuel truck from a busy area to a safer place to avoid casualties, and his act of bravery has since been commended by many Nigerians.
In a video shared by BBC News Pidgin earlier today, the truck driver said that after his boy drew his attention to the fire, he asked him to come down so that he can execute what was in his mind all alone. Ejiro said that the first thing that came into his mind was driving the burning truck straight to a river called Agbarho, because if the truck was to explode in a populated area, the destruction would be massive and it would all be on him.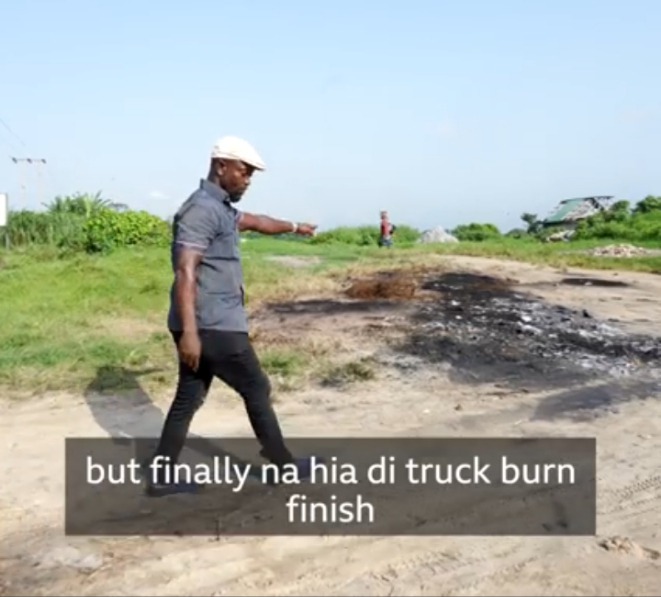 Going forward, Mr Ejiro said that he is a father of four Children who got married about 3 months ago, and presently, he and his wife are expecting their fifth child. He said after he managed to drive the truck to the riverside and got out, the next day his director came to tow the tanker back to their workshop for security reasons and in order to dismantle it for scrap.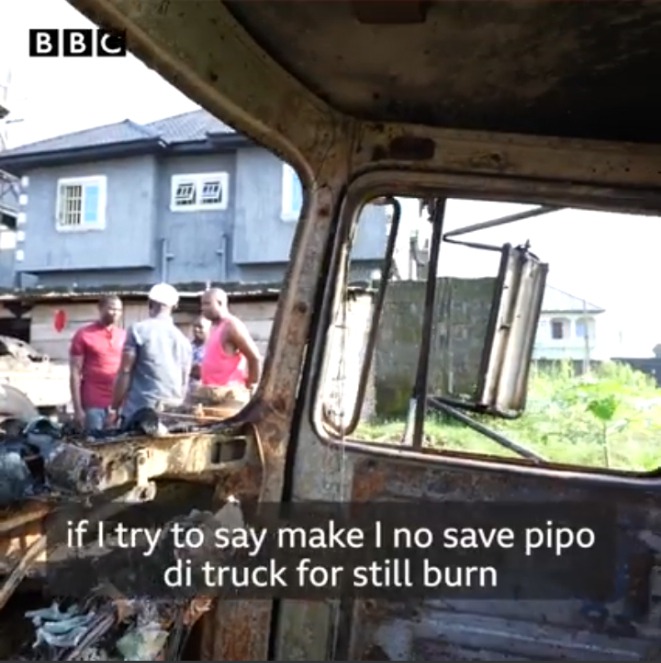 According to Ejiro, while navigating his way to get the truck to a safer place, all that was in his mind was averting civilian casualty, and because of that he didn't allow fear to engulf him so that he wouldn't lose concentration. Seeing that he could have lost his life by choosing to remain inside the burning truck, Ejiro said that when he got home, his wife told him that he forget about the family and didn't include them in his plans. However, he laughed it off and apologized, while explaining to her that it was what God put in his mind at the time that he did.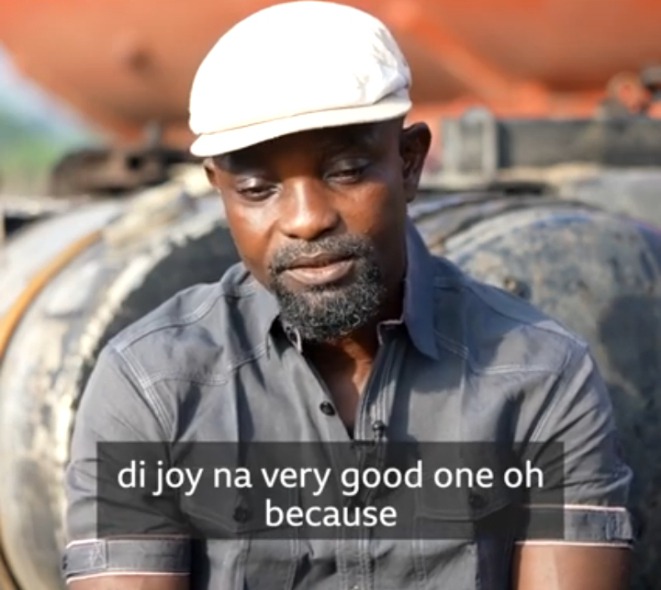 He said he asked his wife that if persons had died because of him, how would she feel to hear that her husband's truck destroyed lives and properties. Ejiro concluded by saying that even if he had tried not to save people, the truck would have still burnt and perhaps caused more havoc, but he is happy knowing that no life or property was destroyed except for the truck.