Kourtney Kardashian, a member of the Kardashians family has revealed what her fertility doctor recommended for her inorder to increase her fertility.
On Thursday's episode of 'The Kardashians', Kourtney told her ayurvedic cleanse expert what their fertility doctor told her to do, stating that she was asked to drink her husband's spèrm like 4 times a week. Her husband, Travis Barker responded to this by saying that he loves the doctor who gave his wife that recommendation, adding that he has a grade-A spèrm.
It should be noted that the couple have been documenting their whole fertility journey throughout the new season of the show and have even filmed one of their appointments with the doctor. Read the detail in the screenshots below for the full story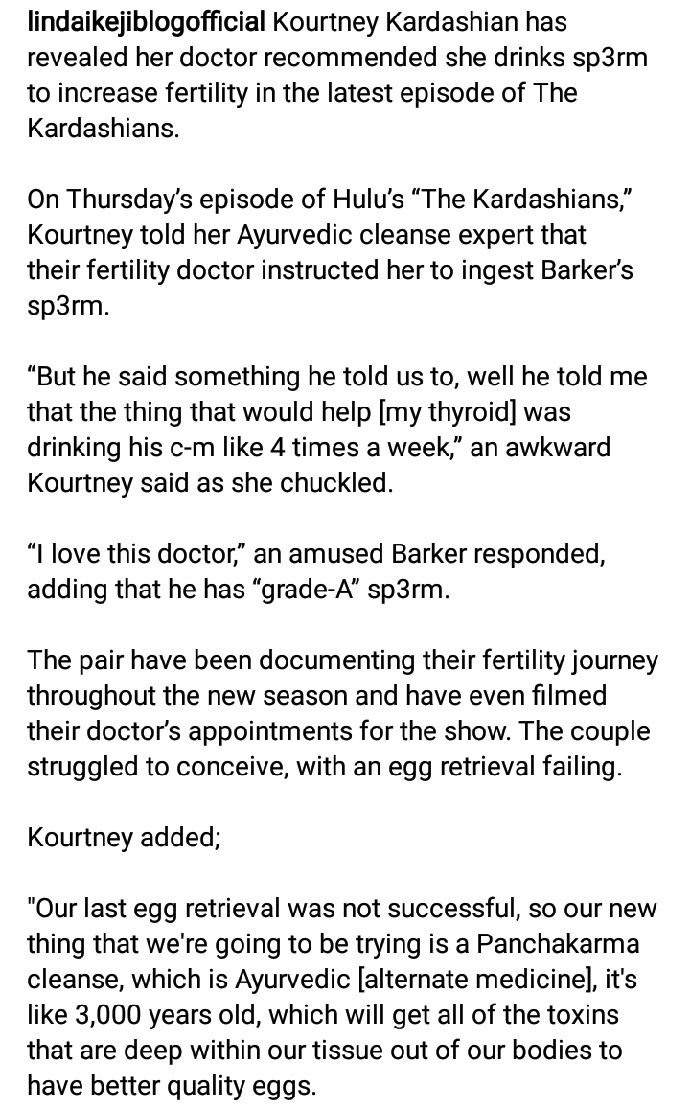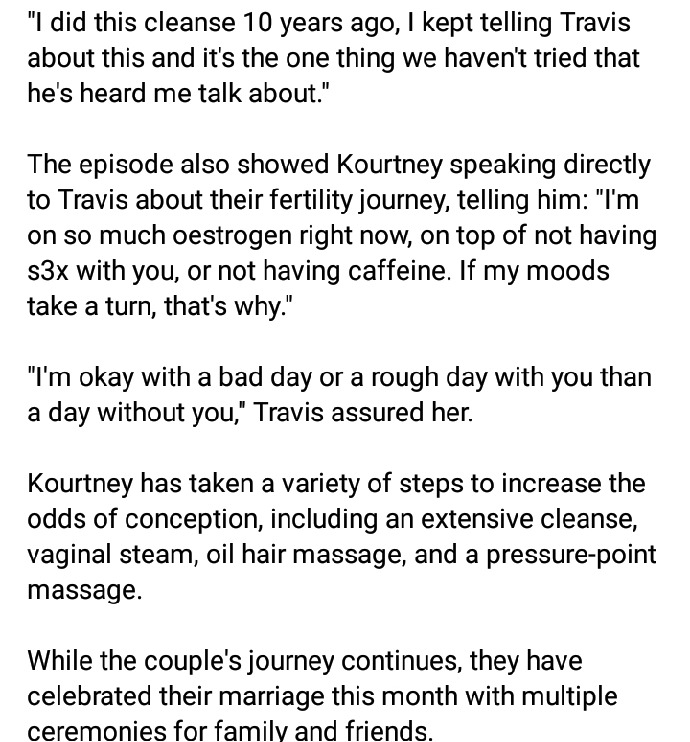 Kourtney Kardashian and her husband, Travis Barker tied the knot in a grand event just recently. The couple have been together for a couple of months before getting married.