Fortune has smiled on a Ghanaian hawker identified as Mma Abiba, months after she caught the eye of many due to her resilience.
The mother of five was spotted in January 2022 hawking water on the streets of Makola in Accra while carrying her twins on her back.
The native of Cape Coast in Ghana has received a fully-stocked provision shop with two refrigerators from kindhearted donors. Well meaning individuals also paid two years rent advance for Mma Abiba to stay in a house with her children.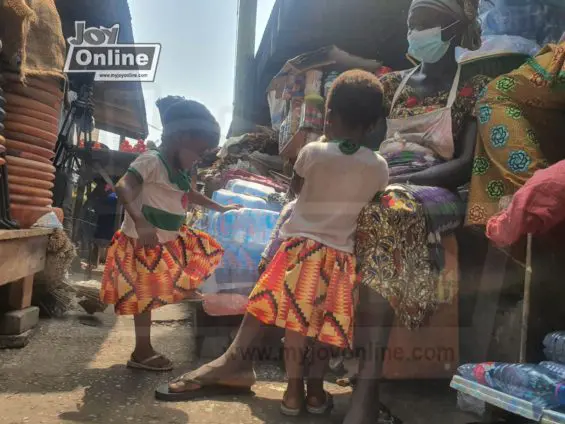 Ghanaian journalist, Mabel Aku Baneseh, shared the woman's plight in a Facebook page as he narrated that the father of her kids did not marry her because his family accused her of witchcraft. The man hardly contributed to his family's upkeep, so Baneseh helped to raise funds for her.
Also, the five children are back in school with all fees paid, while other expenses such as books, uniform and feeding for the children have been also catered for.
Read post below: