Liverpool welcomed Tottenham to the Anfield Stadium yesterday, with the hopes of adding to their incredible winning run. Three points from this game would see them regain the top spot. Tottenham on the other hand were hoping to boosting theirs top four hopes with a win.
However, both sides only scored a goal each, which saw the game end 1:1, with both teams taking a point each. Both teams would be disappointed with the result, most especially Liverpool, who are gradually falling out of the title race.
Also, Chelsea hosted Wolves to the Stamford Bridge. The Blues have not been in a good form, as they have been consistently in dropping points recently. Their top four finish which seemed to be cemented is no longer sure for them with Arsenal and Tottenham getting closer.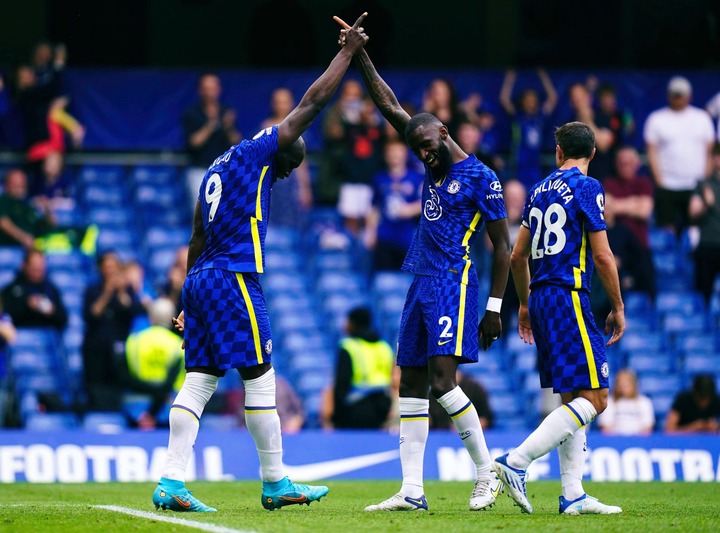 Chelsea continued their poor form, and drew again Wolves, despite having a two goal lead at the early minutes of the second half.
Following yesterday's results, this is how the premier league table looks like.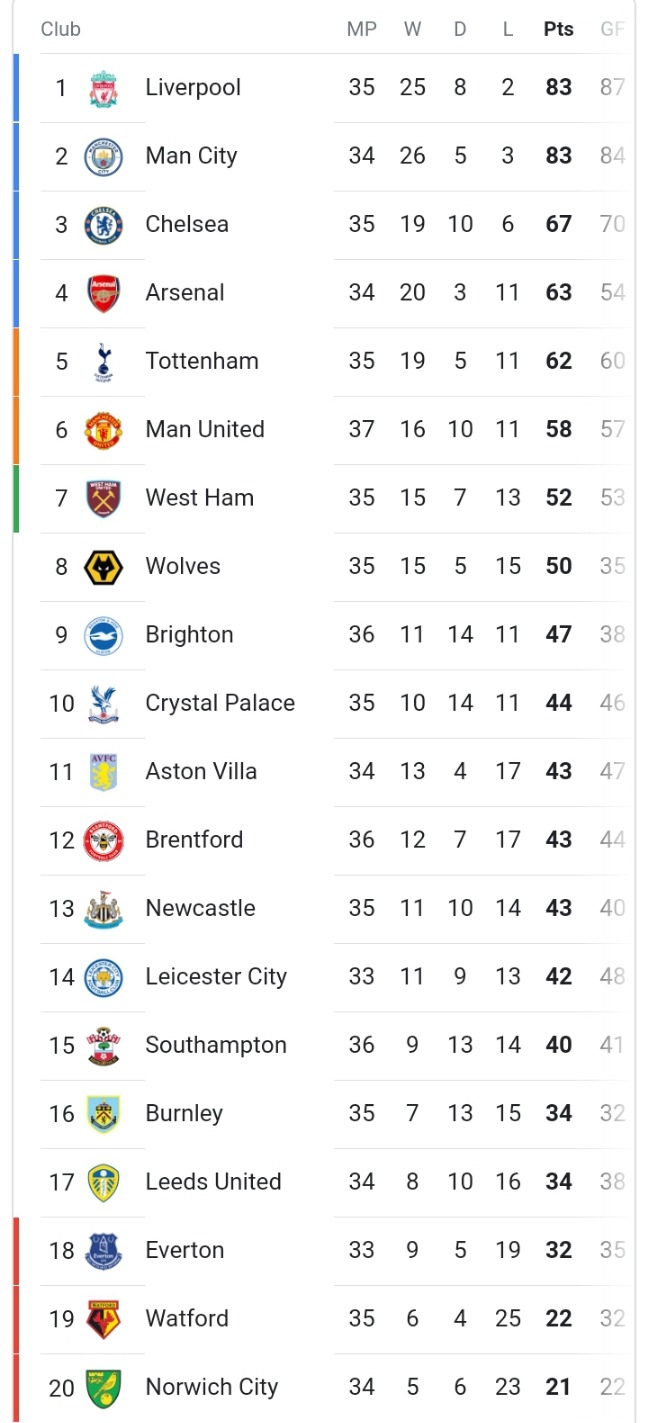 After Ronaldo, Salah, Jota, Mane, Kane, all failed to score, but Son, Zaha to their tally, this is how the league's top scorers looks like.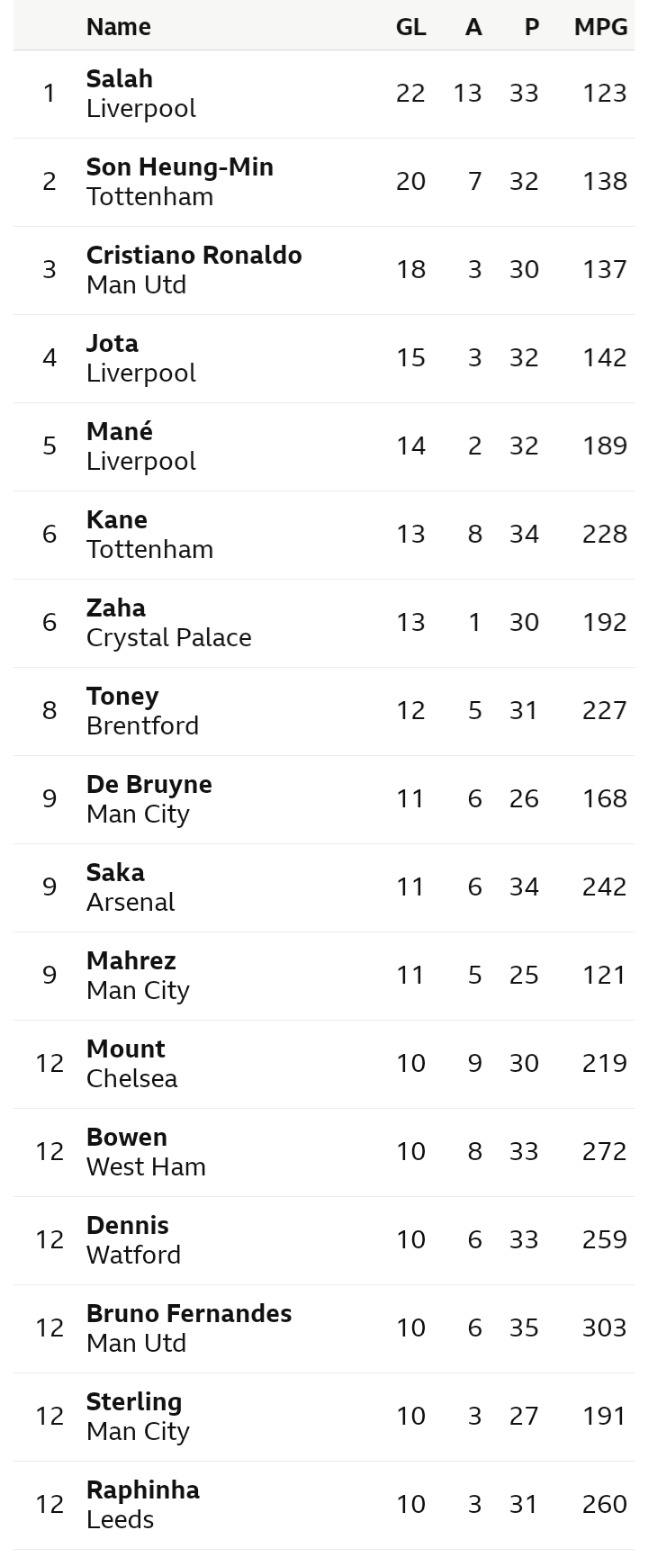 And after yesterday's game have been played, this is how the league's top assists currently looks.