Following Ole Gunnar Solskjaer's departure earlier this season, Ajax coach Erik ten Hag is anticipated to take over as the Norwegian's permanent successor.
For months, Ten Hag has been linked with a move to Manchester United, but it now appears that the Dutchman will sign a contract to become the club's new manager.
With over a month left in the season for both Manchester United and Ajax, news came earlier this week that a deal was close to being struck, but nothing has been made official yet.
Fabrizio Romano, a journalist and transfe expert, has provided an update on the matter, saying that while no contracts have been signed, the process is moving forward.
"How did we get to this point?" The stage at which the discussions are taking place. "Advanced discussions and very pleasant conversations," Romano wrote on his YouTube channel, "but nothing has been signed and nothing has been entirely agreed upon yet."
"This man, Erik ten Hag, wants to make certain that his ideas, techniques, and everything he wants to do are perfect before signing any contract."
"We understand that Manchester United is a completely different club than Ajax, but the pressure you face there is enormous." And it's for this reason that Erik ten Hag wants to make sure that the process of rebuilding Manchester United includes his own ideas. "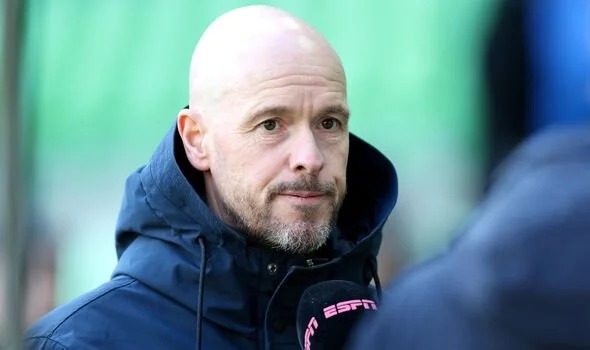 Something happened to Manchester United in the previous few years that Erik ten Hag cannot accept."
Signing people we don't trust and not playing for many, many games, spending money on these players can't happen in the process of re-establishing a top-flight mentality. Erik ten Hag is convinced, and he's talking to Manchester United's board of directors about it. So, before signing any contract or completing any agreement, he wants to make sure that he has the right to decide on many elements of the process with the club.