New AS Roma manager, Jose Mourinho has caused a stir again, after making comments about a Balon d'or winner on the books of Italian serie A rivals Juventus, insinuating the Turin giants don't know how to use the weapon they have on their hands.
Jose Mourinho made those comments regarding fellow Portuguese, Cristiano Ronaldo, who he think is underappreciated and underutilised in Turin. Jose has been quoted to have said;
"Juventus bought a nuclear weapon that they don't know how to use"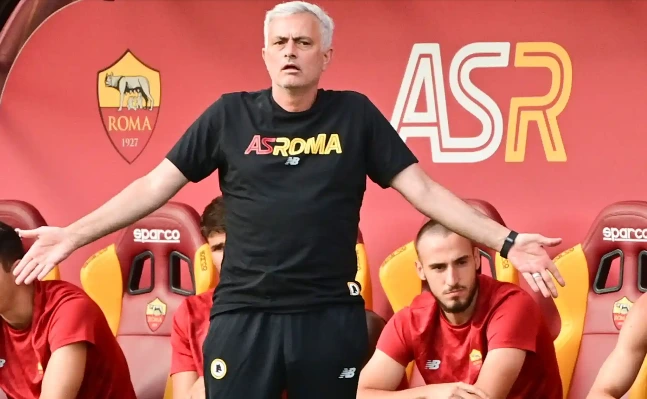 Those words have generated a lot of reactions on social media, and, however harsh those claims may sound, it looks as though, Jose could be right afterall. Ronaldo has been heavily linked with a move away from the Old Lady this summer, with reports flying around yesterday that he had been offered to Manchester city in a desperate search of suitors, by his agent.
Another report had even previoudly linked him with a sensational return to his old stomping ground in Spain, but both Real Madrid coach, Carlo Ancelotti, and Ronaldo himself rubbished those claims. The player even slammed the media and labeled the rumor as 'disrespectful'.
But, however as much both Juventus and Ronaldo keep denying any report of a possible parting of ways, comments that have been made recently by ex-Juve players and staffs prove there is an iota of truth about the rumours, with his reportedly high wages testament to the claim.
This is further vindicated by the fact that Ronaldo joined the Serie A giants pre-COVID, in a big money move, and is on £25M per season in wages, that's more than twice his closest earner. And with Clubs all over the world cutting costs and shifting on their high earners, Ronaldo still remains a financial burden on Juve, and are unlikely to want him to stay beyond the expiry of his deal next summer.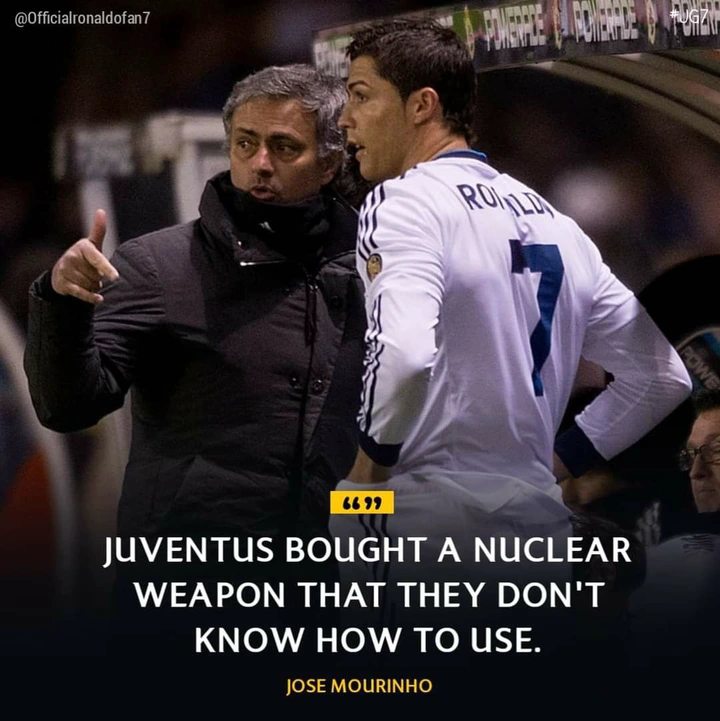 Jose however knows what he's saying, as he was speaking in terms of Ronaldo's footballing ability and what he could offer on the pitch, having himself witnessed his compatriot's mercurial talents firsthand during their time together at Real Madrid.
A Cristiano Ronaldo playing under Jose would undoubtedly have enjoyed more responsibility in attack, and probably scored more goals than he currently has scored for Juve. Mourinho likes ready made super star players, although he may err on the side of the man management skills required to keep them happy for long.