Popular cross-dresser, Bobrisky has dressed like a man to gift his father a brand-new Lexus SUV on his birthday. The cross-dresser donned in a masculine attire which seemed a bit different from his usual style of dressing.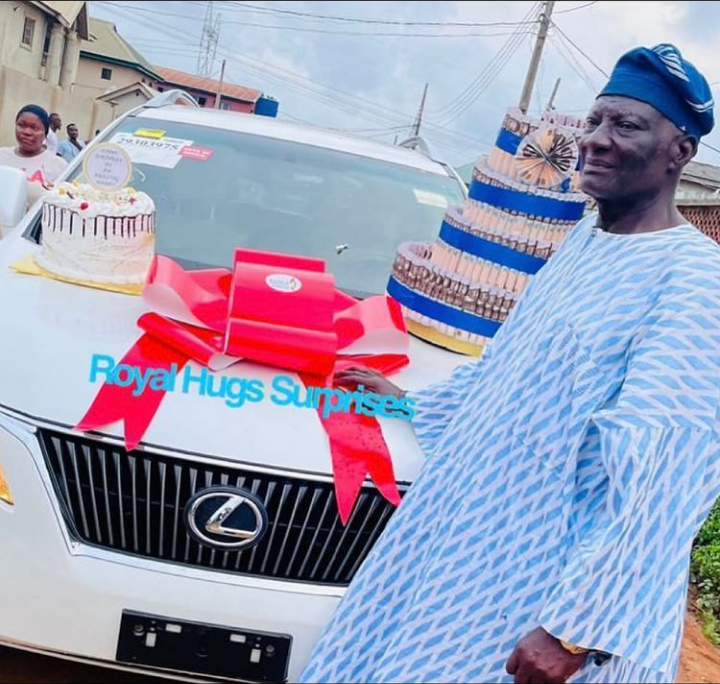 In a bid to celebrate his elderly dad on his birthday, Bobrisky gifted his dad lots of amazing gifts which include a car, a gigantic cake and a stash of cash, all these in a bid to spice up his day. What has caught the attention of many as regards the gift is that the cross-dresser chose to visit his father in a man's attire, which is not his regular dressing style. The cross-dresser was spotted in a black jalabia and a head warmer while presenting the gift to his dad amid intense celebration.
It could be recalled that last year, during the birthday celebration of Bobrisky's dad, Bobrisky also dressed like a man when he went to celebrate alongside his father. This has therefore stirred reactions from various corners on whether the cross-dresser is hiding his cross-dressing lifestyle from his father.