Marcus Rashford's penalty technique has gone viral after he scored the winner for England vs Romania on Sunday evening.
Gareth Southgate's men ran out winners in their final friendly before Euro 2020 and Rashford also captained the side.
He managed to make it an evening to remember after netting from the spot in the second half.
But one eagle-eyed fan spotted Rashford's ankle snap back in a unique manner after striking the ball.
It doesn't look natural at all does it?
Check out a closer look in the video below from 1:37:
Professional footballers obviously strike the ball with more power than anyone else, but that twisting motion is still fascinating.
Rashford has reportedly been dealing with ankle issues this season but rarely missed a game for Manchester United.
The Times reported back in March the forward suffered ligament damage during a 2-0 win over Manchester City.
In addition, the 23-year-old had a 'floating bone' in his ankle for over 11 months after a challenge from Jordan Henderson in February 2019.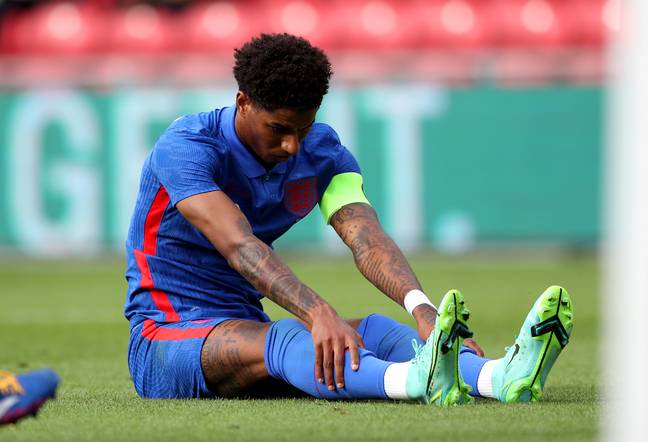 Some fans have commented on Rashford's technique and joked it's why he suffers so many injuries.
Has to be photoshopped surely

– Jay:japanese_ogre: (@UTDJay10) June 6, 2021
Mans running around looking like Mr Fantastic ffs

– SAUDi ✭ (@GloryDaysUtd) June 6, 2021
Speaking after the game, Rashford declared it was 'unexplainable' being able to captain his country.
He wrote on Twitter: "I've always been in the mindset that you don't need an armband to be a leader on the pitch but I can't lie, this feeling is unexplainable.
"Thank you England what an honour."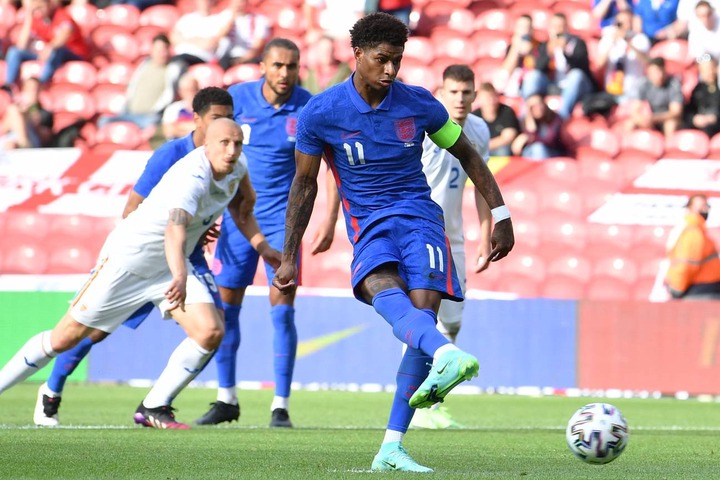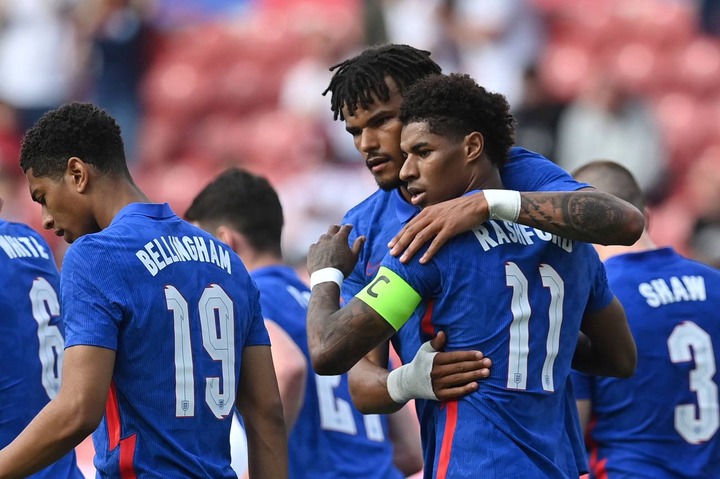 It wasn't just a solid game for Rashford, but also for Ben White.
After impressing on Sunday as well as in Wednesday's win over Austria, the Brighton defender has been chosen to take Trent Alexander-Arnold's place in the final squad.
Alexander-Arnold hobbled off with a suspected thigh injury and will be out for six weeks.