Arsenal manager Mikel Arteta is set to end the contract of a top Arsenal player this summer, according to reports.
Futballnews take a look at all the eight players whose contract were terminated by Mikel Arteta.
Henrikh Mkhitaryan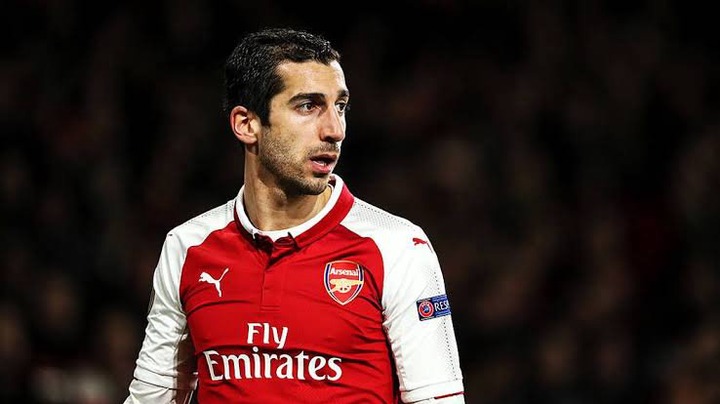 Henrikh Mkhitaryan, 34, an Armenian footballer and former Manchester Unitedplayer, who is now plying his trade in Serie A with Roma, was the first player whose contract was terminated by Mikel Arteta.
After Henrikh Mkhitaryan, former Chelsea star Willian, who played for Fulham last season, was the next casualty of Mikel Arteta's strong grip on Arsenal squad.
Willian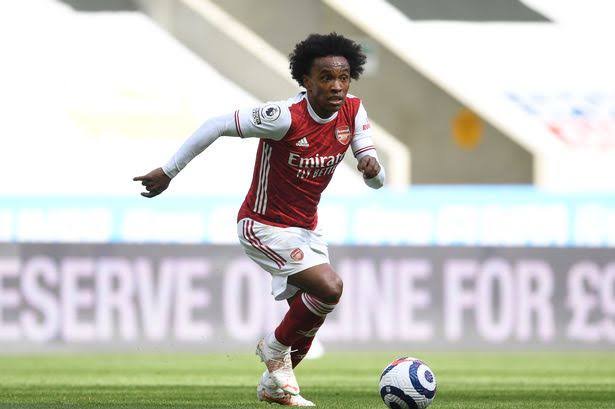 Willian signed for Arsenal on 14 August 2020 after leaving Chelsea that same month. He signed a £240,000 weekly three-year contract with club till 2023 worth £240,000 every week.
A year into his contract with the Gunners, the Brazilian footballer tore up his contract, forfeiting £20.5m paycheck to return to his boyhood club Corinthians in Brazil.
Socratis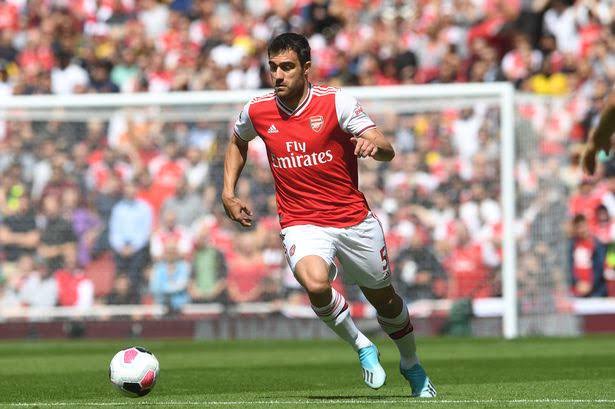 Greek center-back Socratis, was another player who left Arsenal on a mutual consent. The former AC Milan and Borussia Dortmund were among the few set of players who were out of favour in following Mikel Arteta's emergence as Arsenal new manager.
He was axed off Arsenal's Premier League and Europa League squad in 2020/21 season. On January 2021, Arsenal announced the termination of Socratis' contract on mutual consent.
Shkodiran Mustaphi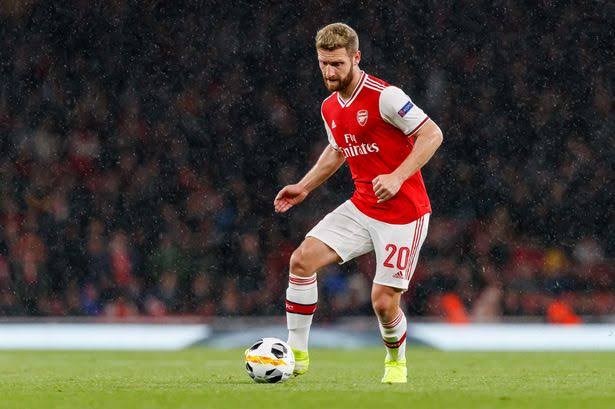 German center-back Shkodiran Mustaphi was another former Arsenal player who was axed from Mikel Arteta's squad. Shkodiran Mustaphi was another 'Harry Maguire of Arsenal,' known for his defensive blunders.
After missing Arsenal's 2020 Community Shield victory over Liverpool due to injury coupled with his low-rated performances, Arsenal terminated his contract with the club on 1 February 2021.
Mesut Ozil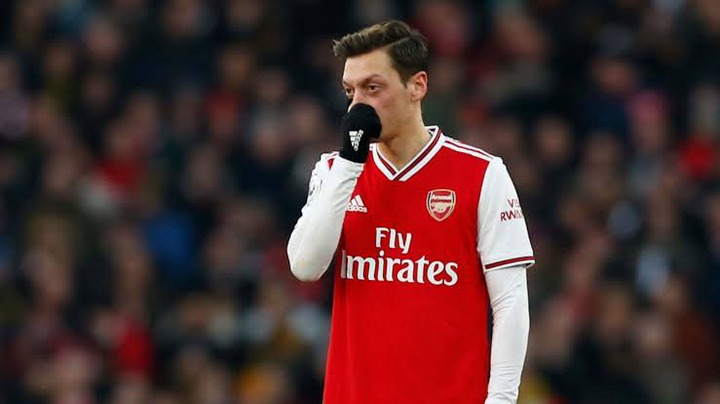 Mesut Ozil, 34, was another former German footballer, who fell out of favor under Mikel Arteta. After taking over as Arsenal manager, Mikel Arteta axed off Ozil from Arsenal's 25-man registered squad for the Premier League and left him out of matchday squad. Six months to the end of his contract, Mikel Arteta terminated Ozil's contract with the latter joining Fenerbahce on a free transfer.
Sead Kolasinac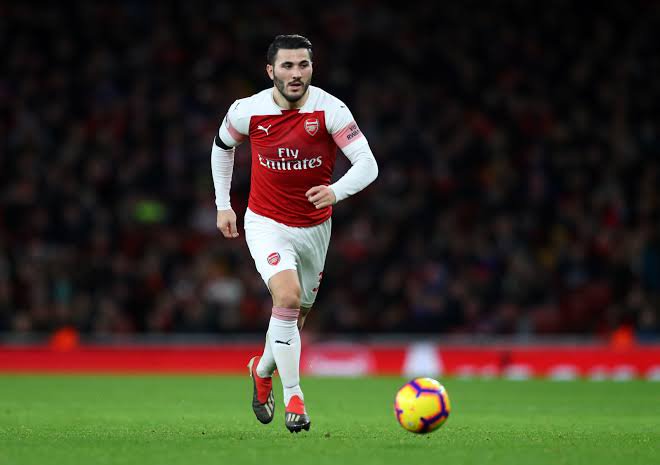 Germany left-back, Sead Kolasinac, who is now plying his trade with Atalanta in Serie A, joined Arsenal from Schalke04 in 2017, signing a five-year contract. A year into his career at Emirates, he picked up a devastating iniury blow that ruled him out of the start of the 2018/19 season.
On January, 2022 Arsenal announced the termination of Kolasinac's contract with the player joining Olympique Marseille on a free tramsfer.
Pierre-Emerick Aubameyang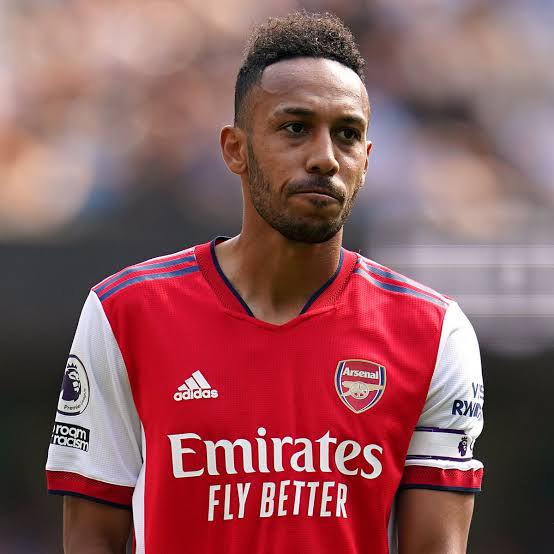 Pierre-Emerick Aubameyang is now an Olympique Marseille player is another player whose contract was torn apart by Mikel Arteta.
Aubameyang's had a difficult final days at Arsenal. He clashed with Mikel Arteta and was stripped of the club's captaincy after return late to the squad from a trip to France.
Following the fallout with Arteta, the club ripped apart his contract, paying him £7m to leave the club in 2022 He joined BarcelonaIt on a free transfer deadline day but also fell out of favour and returned to the Premier League on last summer but is now back to France where he has signed for Olympique Marseille following a disappointing spell with the Blues.
Hector Bellerin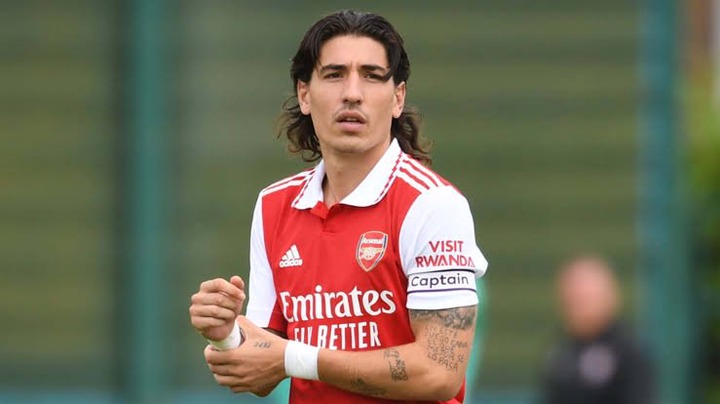 Hector Bellerin, 28, who is now playing for Real Betis in Laliga, is the last player that was axed by Mikel Arteta. The Spanish wing-back's final days at Arsenal was marred with injuries and was certainly set to leave the club under Mikel Arteta's new headship.
In August, 2022, Hector Bellerin reportedly asked Arsenal to terminate his £110,000 weekly contract with a year remaining in his contract. His exit call followed Mikel Arteta's decision to frozen him out of the squad, sending him on a loan spell to Real Betis in Spain.
Arsenal agreed to his request to terminate his contract allowing him leave the club Ina free transfer to Barcelona in 2022.
Mikel Arteta set to terminate Nicolas Pepe's Arsenal contract
Mikel Arteta is set to terminate Nicolas Pepe's Arsenal contract. Pepe, 28, will be the ninth player whose contract will be terminated under Mikel Arteta.
The Ivory Coast winger joined Arsenal in 2019 from French Ligue 1 side Lille, signing a five-year contract. He has made 112 appearances for the club mostly coming from the bench and has scored 27 goals. Pepe last started a Premier League match for Arsenal in October 2021.
With a year remaining in his contract, Futballnews learnt Arsenal are poised to terminate his contract after axing him from the club's preseason and handing his number 8 jersey to last summer's signing from Brighton Leandro Trossard.