EVERTON keeper Jordan Pickford's "penalty cheat sheet" was spotted on his water bottle during their 2-0 defeat to Liverpool on Monday night.
The England shot-stopper, 28, had the spot-kick records for Mo Salah, Darwin Nunez, James Milner and Cody Gakpo at hand for the clash with Liverpool.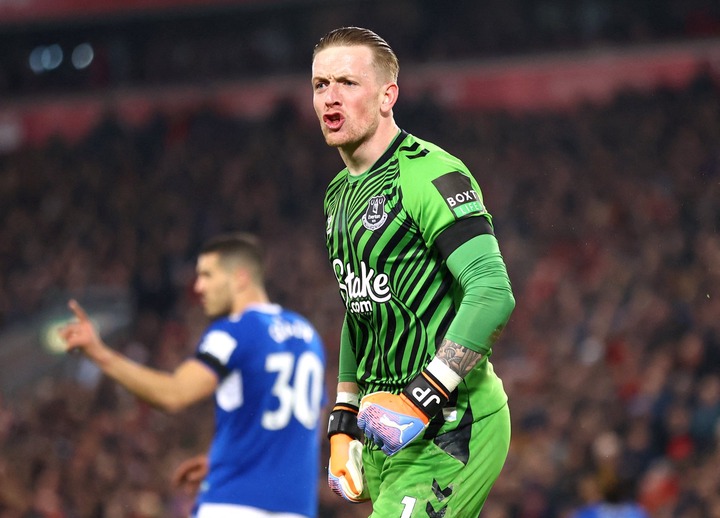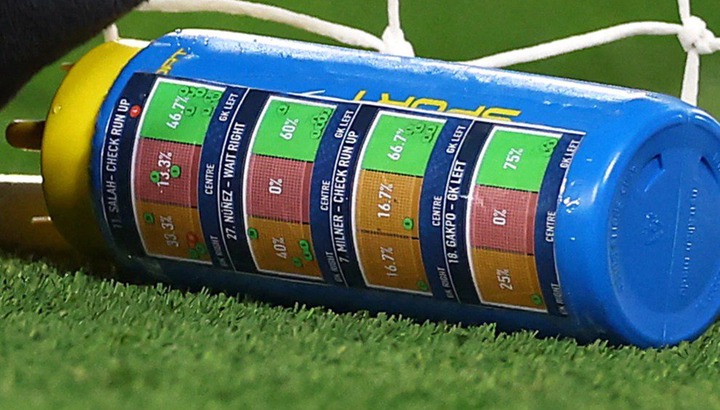 And we now know he would have dived left for any penalty… with the stopper's research showing all four preferred to shoot that way.
But that's not it, Pickford's magic water bottle even tells him where to stand for each taker and what to watch out for in their run-ups.
The Toffees star's receptacle showed that Nunez, Milner and Gakpo all shoot to their right – Pickford's left – more than 60 per cent of the time as opposed to down the middle or to the opposite side.
Salah goes that way a bit less, but still picks it more than any other at 46.7 per cent.
However, there are also finer details for the Toffees No1 to analyse when each of them step up.
When Salah takes, his sheet tells him to "check run up", while a Nunez spot-kick means he will have to "wait right".
For Milner, there is another note to "check run up", while Gakpo's brief simply states "GK left".
And this is not the first time Pickford has had penalty notes put on his water bottle.