In response to two egregious "human errors" made by VAR officials during Premier League games over the weekend, Howard Webb has called a meeting of all his referees.
Although VAR has frequently been the subject of debate, it intensified on Saturday as a result of errors in offsides, with decisions going against both Brighton and Arsenal.
Pervis Estupinan of Brighton, a fullback, put the ball in the net during Roberto de Zerbi's team's match against Crystal Palace, giving them the impression that they had gone ahead.
The equalizer by Ivan Toney for Arsenal, however, was clearly offside in the build-up, but it was later discovered that Lee Mason had neglected to draw lines for the decision.
Ian Wright, a former player for the Gunners, was outraged by the decision against his former team, which cost them two points in the title race.
With the help of a letter from PGMOL chief Webb to the two involved clubs, the Professional Game Match Officials Limited at least acknowledged the problems that had arisen.
The former referee, who began serving as England's chief refereeing officer last August, has reportedly called a meeting for all of the officials.
All of them have been invited to Stockley Park on Tuesday to talk about precisely what went wrong. This is where VAR officials sit to make decisions regarding games.
With Howard Webb now in charge of the PGMOL, former PGMOL manager Keith Hackett tweeted that Mason should be fired for the error he made against Arsenal. He ought to fire permanent VAR operator Lee Mason as one of his first actions.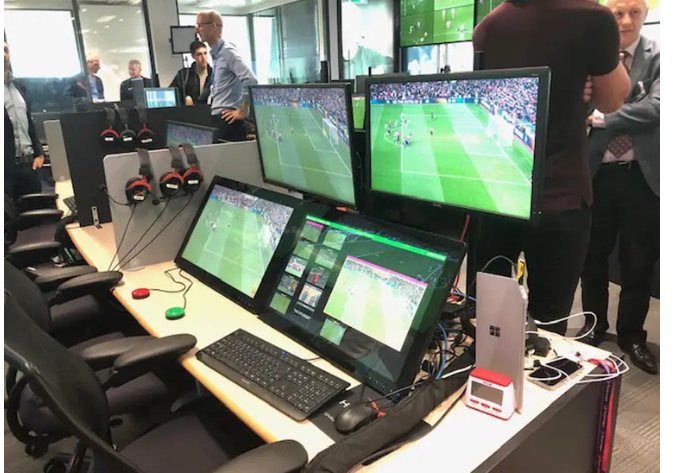 He should be fired because he's a serial offender, the author later added. He's not up to par. ".
Mason and Mike Dean, who ceased serving as an on-field official at the conclusion of the most recent Premier League season, are both permanent VAR officials.
Arsenal supporters believe that the five league games they have lost so far have all been due to mistakes made by officials, either on the field or at Stockley Park.
At the weekend, Chelsea felt they should have been awarded a penalty in their draw with West Ham, so they weren't the only ones who felt wronged.
After the Hammers were controversially denied an equalizer against their London rivals back in September, that was at least the best illustration of things "evening themselves up" over the course of a season.