After breaching a contract with Manchester United, the English Premier League club terminated Cristiano Ronaldo's contract at the club during the world cup tournament in Qatar. Yesterday, the five times' world-best player of the year completed a move to Saudi Arabia club Al-Nassr as a free agent.
The move means, Cristiano Ronaldo will become the highest-paid football player with close to €200m per year, but this includes a commercial deal. As you can see above, Cristiano Ronaldo is with Al Nassr shirt after he signed a contract until June 2025.
Following his move to the Saudi Arabia club, it took only about two hours for the club's social media handle (@alnassr_fc) on Instagram to grow from 860k followers to 1.6 million followers. As you can see below, the influence of the former Real Madrid, Juventus, and Manchester United players is something different. In the past, Cristiano Ronaldo influenced lots of football fans to support another club. His move to Juventus made many football fans join him at the Serie A club from 2019-2021.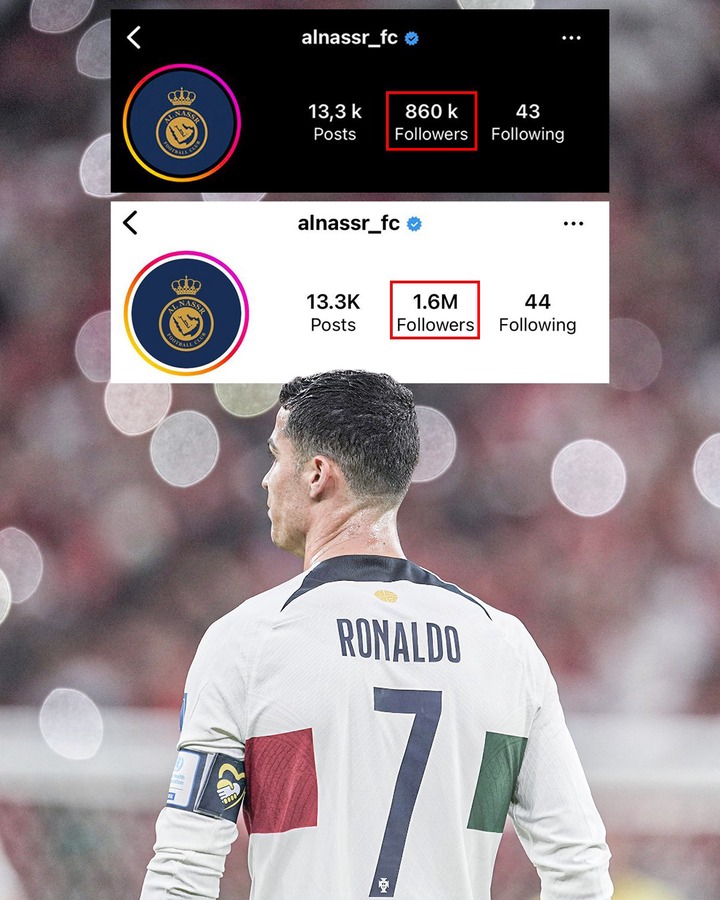 Without a doubt, the Portuguese captain is an inspiration to many football supporters despite leaving the top football stage (Europe).