When Ronaldo didn't start against Man City, many questioned the decision but after today's display, many fans might have gotten their answer. Many times, Cristiano Ronaldo has come under scrutiny for his poor Performances this season. And while some of the criticisms were false, others were true.
Well, the Portuguese performance today against Omonia was not convincing enough. The 37-year-old wasted some big chances including a chance to score an open goal. Cristiano Ronaldo's overall play was quite average and he continues to prove his inability to play in Ten Hag's system. And to top it all up, Marcus Rashford and Anthony Martial came on and showed him how it's done.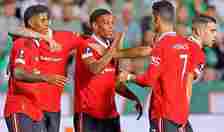 How Rashford & Martial Schooled Ronaldo On How To Lead The Line In A Ten Hag System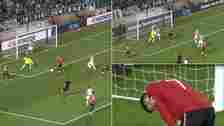 Cristiano Ronaldo is, without a doubt, one of the all-time greats but nowadays, he seems to have lost his goal-scoring touch. The 37-year-old who has scored over 800 goals has only found the back of the net once this season and it came from the penalty spot. However, Marcus Rashford and Anthony Martial have had different stories this season.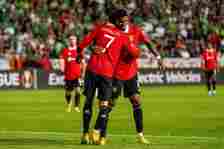 Rashford scored a brace from the bench against Omonia taking his goal tally for the season to 5 goals. While Martial scored to take his tally for the season to 3 goals. However, both strikers are currently ahead of Ronaldo in the pecking order for the number 9 position. While Ronaldo was absent from Manchester United's pre-season campaign, Rashford and Martial were ever present and it seems to be paying off.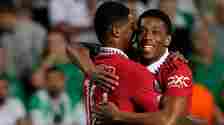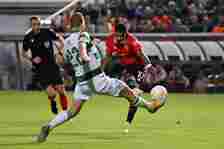 One edge both strikers have over Ronaldo is their pace, skills, and mobility which was quite obvious. Both players also look sharp and alert when playing which is pivotal in Ten Hag's system. Ronaldo on the other hand occasionally looks less alert and lost at times, and he has seem to have lost his ruthlessness in front of the goal.