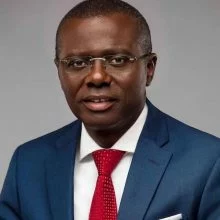 Lagos State governor, Babajide Sanwo-Olu, on Tuesday, announced salary increment package for civil servants in the State.
Sanwo-Olu's media aide, Jibril Gawat, who made the disclosure via his verified Twitter handle, said the governor made the surprise announcement when he met with the public servants of the State public service.
Gawat wrote: "Governor of Lagos State, Mr @jidesanwoolu today met with Public Servants of the Lagos State Public Service. Mr Governor announced a surprise salary increment for workers in the Lagos Public Service.