The Premier league fixtures for today has finally come to an end after several top performances from the team playing today.
Today, Manchester United saw their unbeaten run in the league come to an end as they suffered a heavy defeat to their neighbours and rivals, Manchester City in the derby which ended 6-3.
Here is how the premier league table looks like following these results.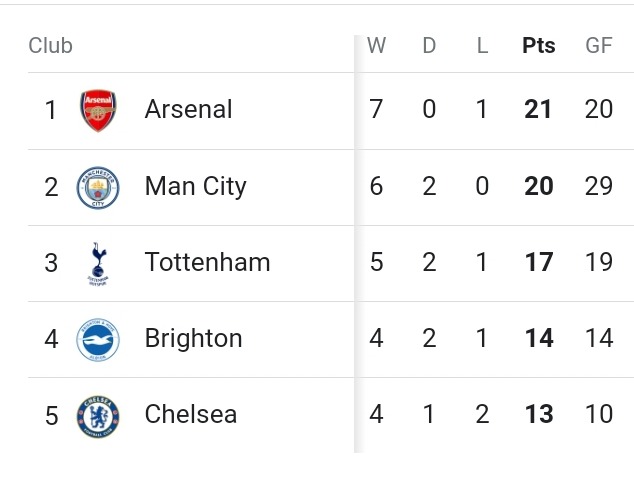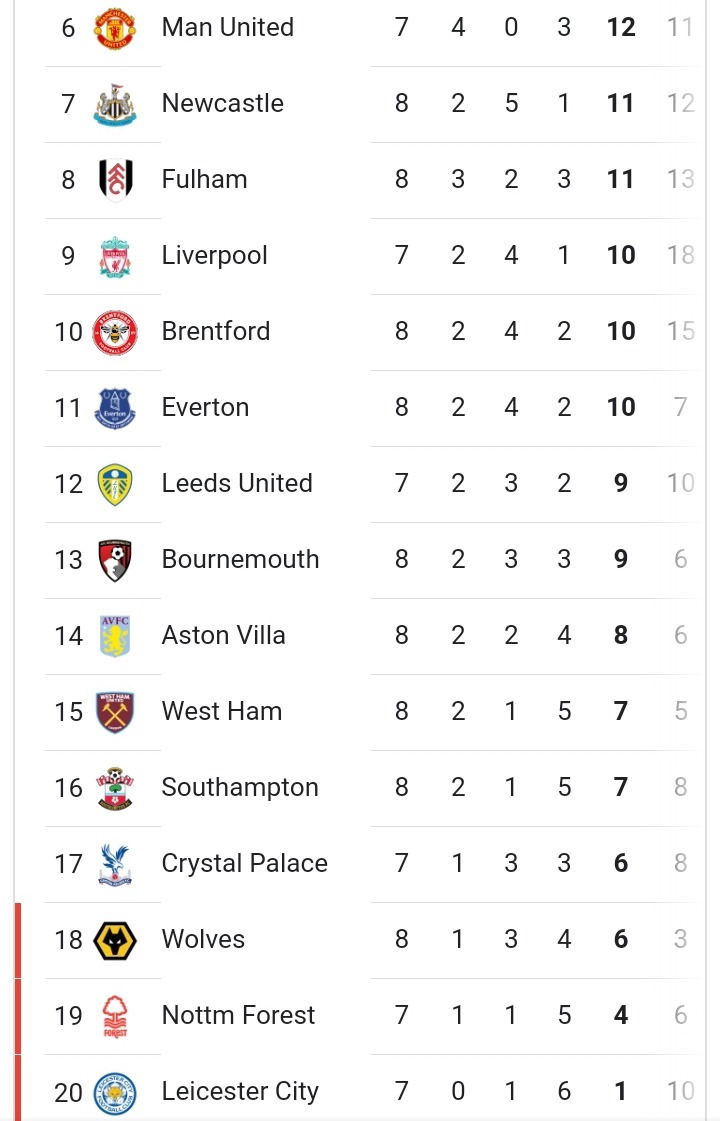 After Haaland and Foden scored a hat-rick each, this is how the league's top scorers looks like.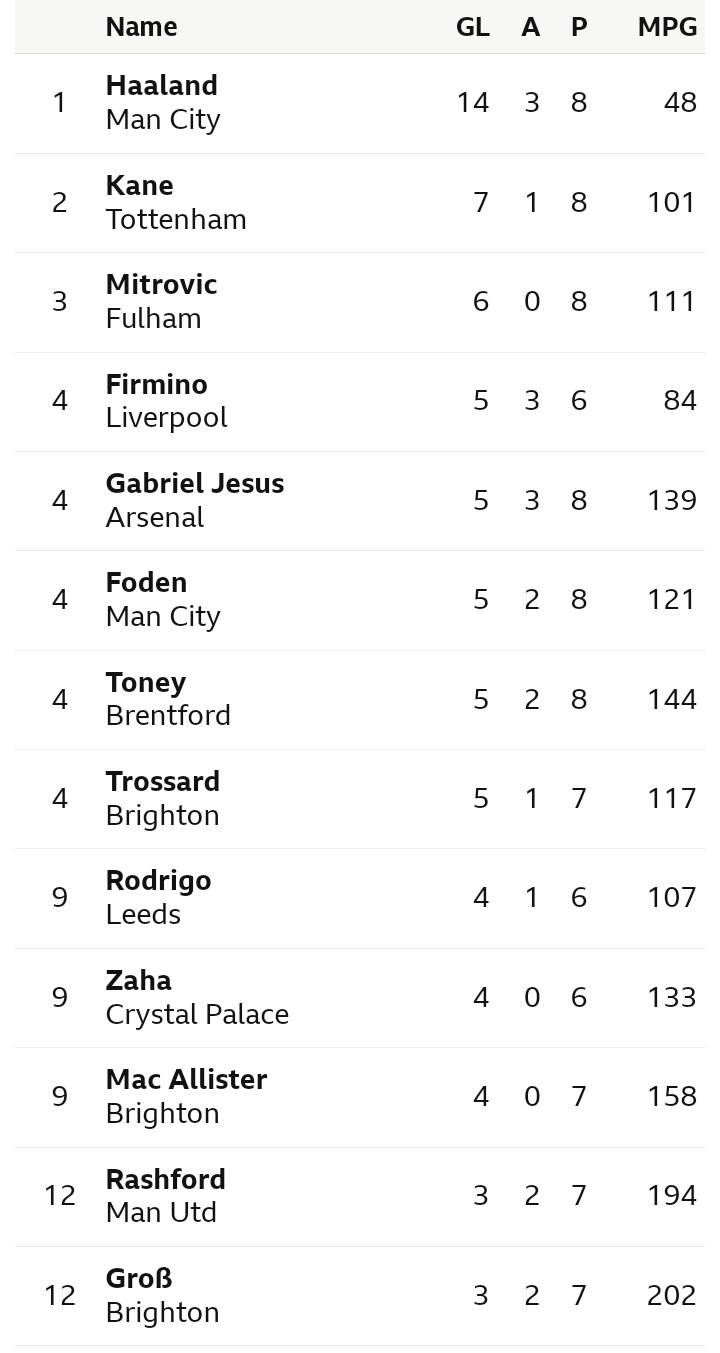 And following assists from De Bruyne, Haaland, this is how the league's top assists currently stands.