The Spanish La Liga champion extended its dominance in Europe as Carlo Ancelotti's side, Real Madrid became the current champion of the UEFA Champions League. The Brazilian forward, Vinicius Junior's goal scored in the fifty-ninth (59th) minute was enough to help Real Madrid win its fourteenth trophy in the competition, defeating Liverpool FC by a 1-0 goal in Paris.
Unfortunately, Mohamed Salah and his mates were unable to revenge the 2018 final against the Los Blancos as promised. Real Madrid goalkeeper, Thibaut Courtois produced as many as possible saves, denying Liverpool FC goal chances both in the first and second half. No doubt, he is the Man of the Match tonight.
Carlo Ancelotti once again proved that he is indeed a world-class manager as his tactics aid off for the club. First of all, the manager played Federico Valverde along with Karim Benzema and Vinicius Junior upfront, despite the likes of Lucas Varquez, Gareth Bale, Eden Hazard, Rodrygo, and Marco Asensio were fit but kept on the bench.
It would be recalled that Uruguayan plays as a central midfielder but Carlo Ancelotti played him from the right flank. Fortunately, Federico Valverde provided the assistance that resulted in Real Madrid's goal. No doubt that it was a joker and it led to the desired result.
Also, allowing the players to play mass attack, and mass defence game in the first forty-five minutes is a good decision. The players were able to conserve their energy and strength for the second half. The experience of the coach and some of the players eventually yielded a good result in the fifty-ninth (59th) minute that led to Real Madrid's goal.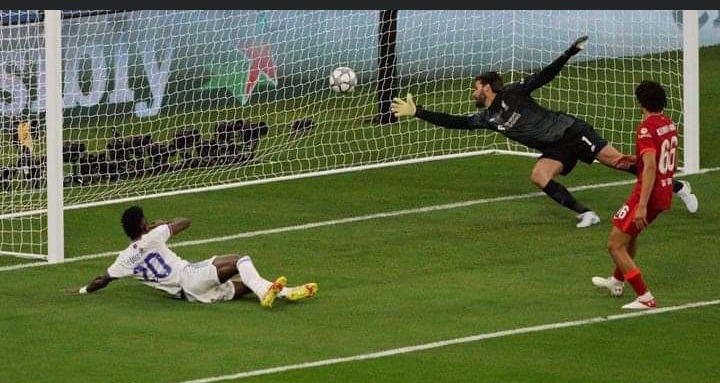 It is undeniable that Carlo Ancelotti is a world-class manager.