A student of the University of Ilorin, Kwara state, Babatunde Kehinde Sikiru has been hailed online after he revealed how bright he is academically.
Babatunde is in the Department of Physics, under the Faculty Physical Sciences.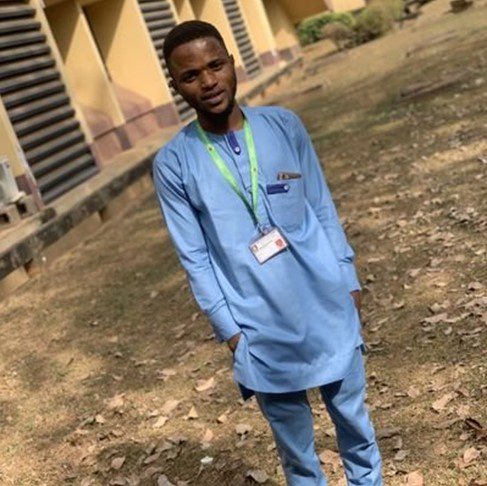 The young man who will be entering 300 level upon a new session ,shared his 200 level result showing that he got all As in the eight courses offered.
He prayed to God to equip him with the preparedness to replicate the result in his third year at the university.
The undergraduate, like many others is unable to resume academic studies because the Academic Staff Union of Universities is on a two month strike.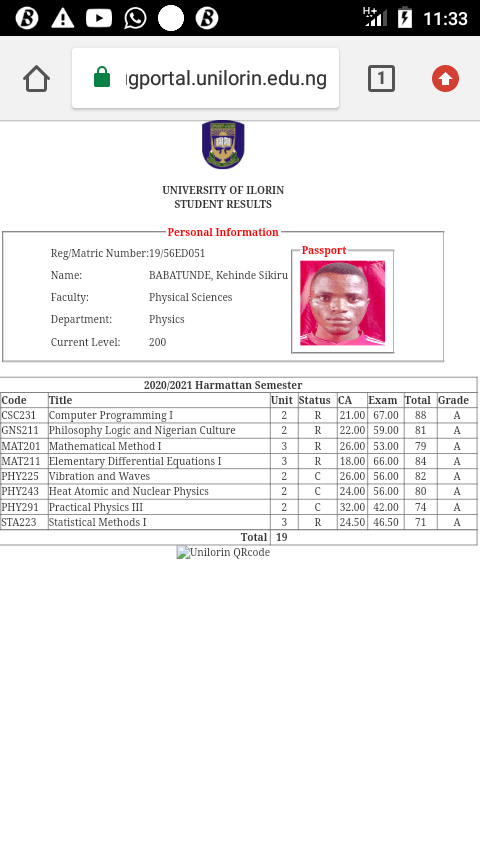 Sharing a snapshot of his result, Babatunde wrote;
"God…I want this type of result again in 300lv 1st and 2nd semester….🙏🙏🙏🙏"
Nigerians on the social media platform commended him and gave suggestions on how he can achieve his goal in 300 level.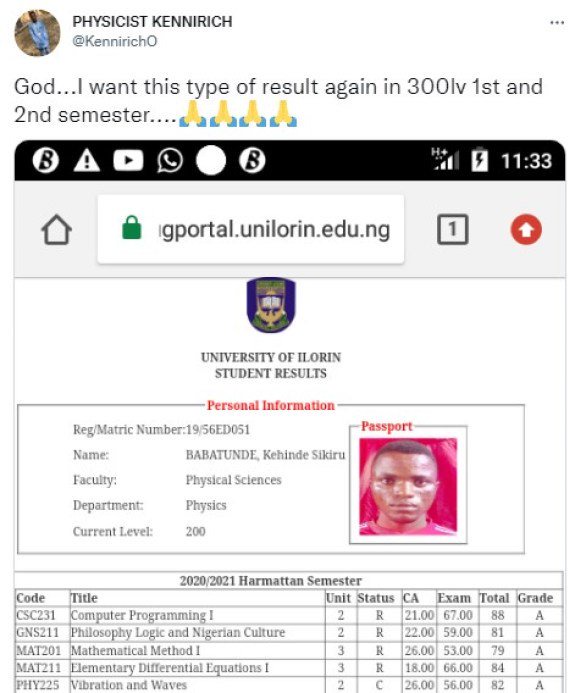 @walshakgentle; Congratulations. 300 level is the hardest in every university
@_haybell; If it comes close to this I will sponsor your 400lvl school fee, project, and an accommodation at arafirms or assu hostel behind sub… Quote this tweet by then, you can drop digits in DM ✅🤗
@MannieSenX; This is nice bro, 300 level sef na easy something. E go hit you hard for 400 level, but I know you can do it. Look out for vector and tensor analysis 🚶‍♂️🚶‍♂️🚶‍♂️
@uleshammah; You must be a genius to have an A in PHY 243. Keep it up, the Lord is your strength. Ku ise takuntakun! Is Prof Adeniyi still teaching Maths 211?
@BabaitaHabeebat; Dove my hat for you, you be guru o ….. Physics in secondary school sef was annoying
@rattop94; I love this. God will help you to replicate this till the end of your program.