Famous Instagram dancer, Janemena, has taken to Instagram to share a video of herself. The talented dancer took to her Instagram page to share a video of herself showing off her dancing skills as she was featured in the video, where she was seen crying. She used her caption to throw a question at her Instagram followers as they reacted to the video by commenting on her Instagram page.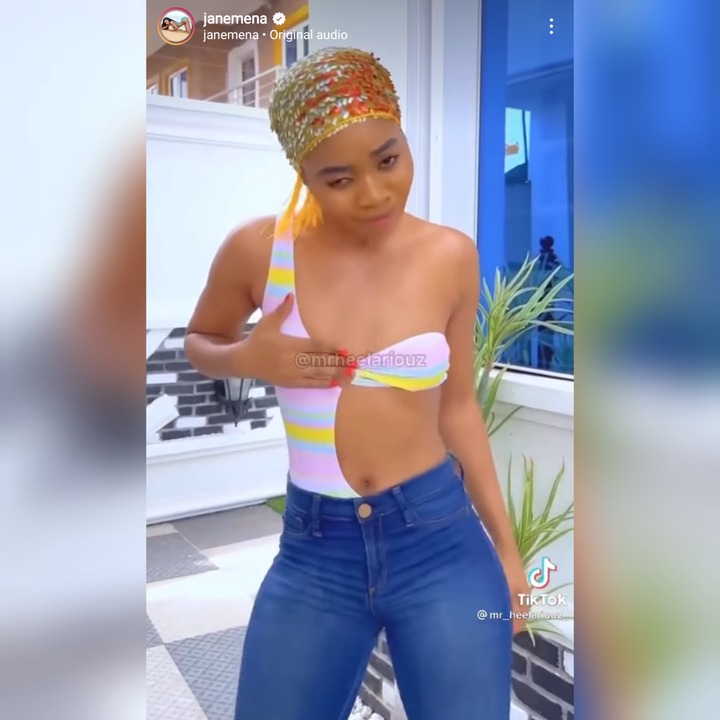 Janemena was seen wearing an open-chest outfit and blue jeans as she showed off her dancing skills in the video. She was all smiles while dancing as a man was spotted crying in the video. The part of the crying man looks funny, but it's nothing but a comedy skit.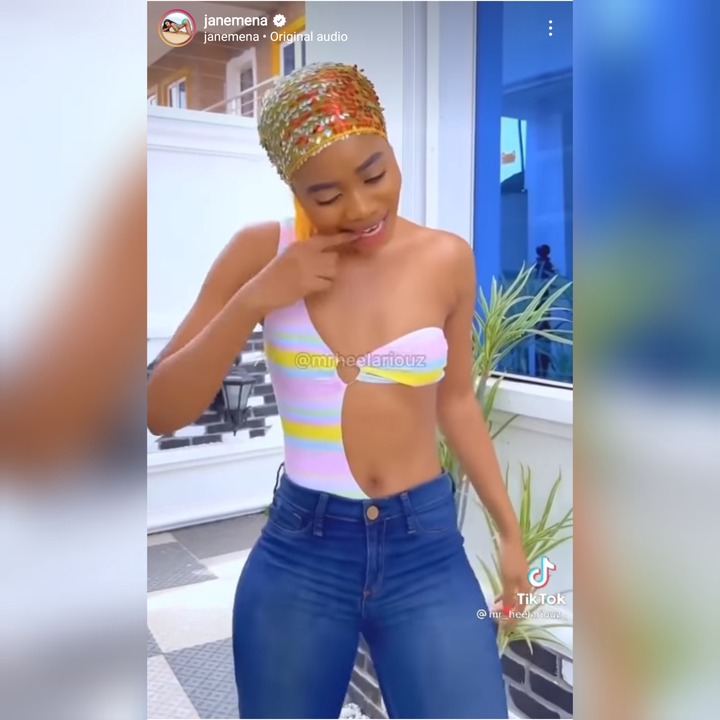 She gave the video a funny caption by asking her followers why the man was crying. She captioned the video by saying, "Please can someone tell me why he is crying on top of this fine video? Some of her followers who saw the caption reacted by suggesting she call her while the man was crying.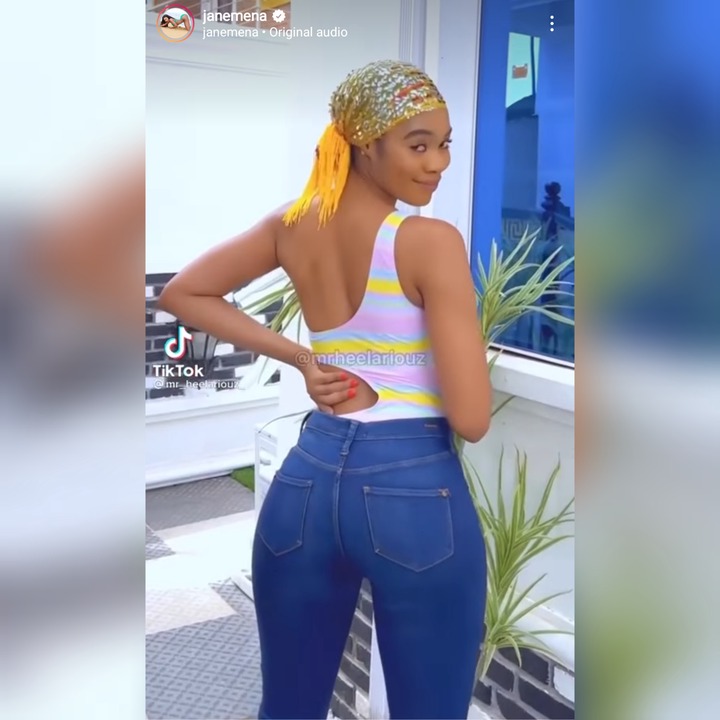 Click the link to watch the video