It's always funny when happy accidents happen. When things you didn't plan for end up happening and being for the best. When you start a project thinking nothing would come of it and it ends up being very profitable. Happy accidents are the only kinds of accidents that people hope and wish for.
A happy accident happened to one lucky Nigerian student named Faridah Àbíké-Íyímídé when she turned 21 years old and had her life completely turn around. Here is her story.
**Before reading on, please make sure to like and follow my Facebook page (Jide Okonjo) so you don't miss out on any new and interesting lists, articles, and stories that I post every single day. I have a really fun page. If you like my page, you will have fun too. So what's stopping you? Like my page and let's have fun together!
4 years ago when Faridah Àbíké-Íyímídé was in London, she was only 19, a broke college student studying English, Chinese and Anthropology in Aberdeen. During this time, she started watching a lot of television – one of them being American television show Gossip Girl. According to Faridah,
I was in my first year at university and I didn't have many friends because I don't drink as I'm Muslim, so I'd be in my room trying to figure out what to do. I was watching a lot of TV shows and I binged Gossip Girl in a few days. I loved it so much but I was really sad that there weren't many people who looked like me in it. I thought it'd be so cool if the shows I grew up with, like Pretty Little Liars and Gossip Girl, had more black people in them, so I started planning a story. I'd usually do uni during the day, then come home and write until 4am. I went to a really working-class school in south London – we all had the same socio-economic background, most of us were black or Asian. So writing was kind of like fantasy, I was trying to imagine what extreme wealth would look like.
Faridah wished to see stories that had people that looked like her so she decided to just go ahead and write one. She started writing a story about a talented musician named Devon and a head girl named Chiamaka, both of whom are the only two Black students in an overwhelmingly white school named Niveus Private Academy. She decided the story would be a thriller and after a few months of writing, Faridah had written a complete story titled Ace of Spades.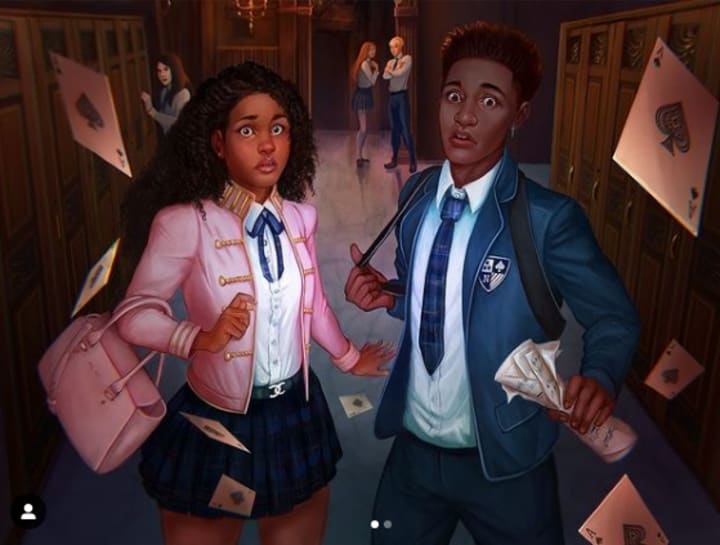 Upon completing the book, she decided to try her hand at selling it to whoever would be interested and in 2018, she landed herself an agent and a UK book deal.
Two years later, after working extensively on the book, Ace of Spades was sent out to the US and publishing house Macmillan snapped up the book for a whooping SEVEN FIGURES, that is – at least ONE MILLION DOLLARS.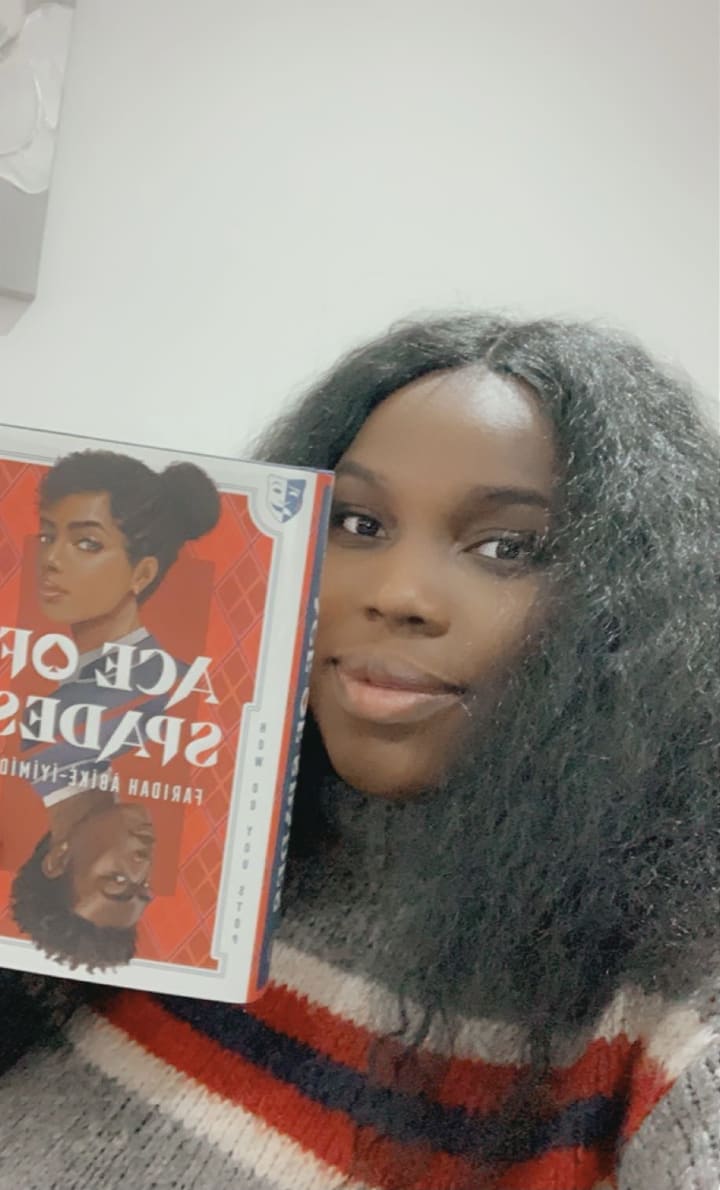 That little wish to have a story with people that looked like her became a book that has turned into a One Million Dollar check for the author. Talk about an incredibly happy accident! What would have happened if she never got upset watching that show, or if she never even saw that show at all?
Ace of Spades the book will be coming out on June 1st, 2021 – which is literally this week. The story sounds very interesting to me so I have already pre-ordered my copy.