Bayern Munich no.9 Harry Kane has revealed the Barcelona player he idolised most as a child, and it comes as a shock.
Barcelona were one of the most dominant and successful teams of the late 2000s and early 2010s, racking up three Champions League titles and five La Liga titles in just seven seasons from 2008/09-2014/15.
The team was littered with talent, from Argentinian starlet Lionel Messi to midfield maestros like Xavi and Iniesta, or even defensive stalwarts like Puyol or Pique.
However, none of these were Harry Kane'sidol, as the England all-time goalscorer spoke to Spanish media outlet Marca and revealed the player he looked up to most at Barcelona.
The player from that iconic Barcelona side that was looked up to most by Kane was none other than defensive midfielder Sergio Busquets.
Kane explained: "When I was young, and even to this day, I loved the way Sergio Busquets played,
"He's an incredible player because of how he plays, the way he moves his body and I use him as an example sometimes for how to play in that position, or similar ones."
Kane is fresh off a commanding performance in Bayern's frontline as he managed to net a goal in his side's 4-3 mid-week triumph over Manchester United, and the frontman gave an insight into why he is inspired so much by Busquets.
"For me, he's one of the greatest midfielders in history," he said.
Busquets made the move over to Inter Miami in the MLS over the summer, following ex-teammates Lionel Messi and Jordi Alba in the process.
The three have already left their mark on the club, helping Miami to a Leagues Cup victory, beating Nashville in the final in August.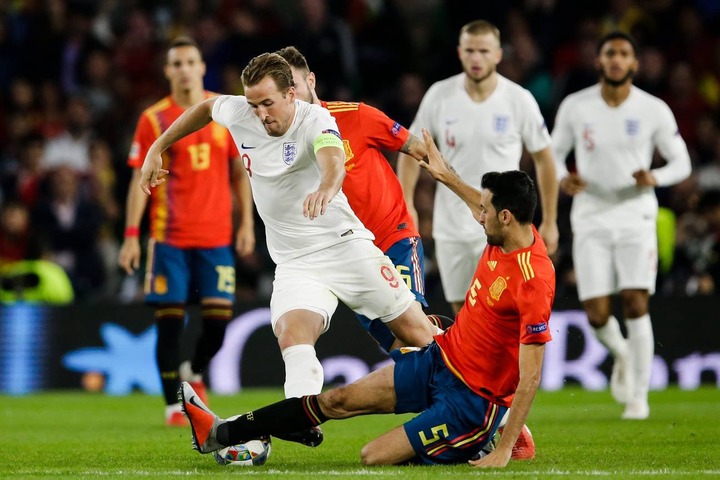 Kane was quick to highlight that Busquets' skill and intelligence often goes unnoticed due to him sharing the pitch with so many stars.
"I know he's in Miami now but I've always really appreciated him and the fact that he's been in the shadow of other teammates like Messi, Neymar, Xavi or Iniesta."
Busquets boasts an incredible footballing CV, winning nine La Liga titles and three Champions Leagues at Barcelona, something Kane will hope to emulate somewhat at Bayern Munich.
"Of course, everyone expects us to win the League but it's not easy to do. The Bundesliga has grown as a tournament and every year there are better teams. I see it as a difficult competition to win," he stated.
He did also emphasise his excitement for his new role: "For me personally, it's a challenge to win and I want to embrace that feeling."