AY Makun responds to fan accusation about his wife's body enhancements
Popular Nigerian comedian, AY Makun, found himself in a humorous exchange with a curious fan on social media after he shared some photos featuring his wife, Mabel Makun's stunning physique.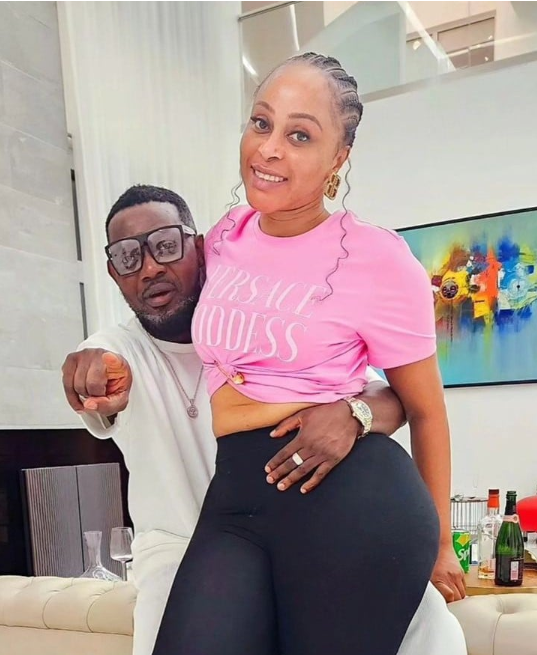 AY Makun recently made headlines after the unfortunate loss of his Lagos home.
Despite the setback, the celebrity couple has been making a remarkable recovery, and their latest photos showcased their radiant spirits.
Many fans took to the comment section to shower the couple with compliments and express their happiness at their resilience during tough times.
However, one inquisitive fan with the Instagram username @Kokobabe3 had a rather different question in mind.
In a now-deleted comment, a user @Kokobabe3 boldly asked the comedian if his wife had undergone any enhancements to enlarge her backside.
In a witty response, AY Makun swiftly addressed the fan's curiosity by stating that there was no need for any enhancements, as his wife had always been naturally endowed.
See below;