Denmark manager Kasper Hjulmand stuck to his word and did not use Rasmus Hojlund for 90 minutes against San Marino.
In truth, Denmark did not need Rasmus Hojlund at all. Having eased into a 3-0 lead by half-time, the game was over.
Hojlund came on in the 58th minute and hit the post. Denmark won 4-0, with Manchester United teammate Christian Eriksen stealing the show with threeassists.
Denmark have a big game upcoming against Scandinavian rivals Finland, who are two points above them at the top of their Euro 2024 qualifying group. So they wanted to give striker Hojlund somematch action.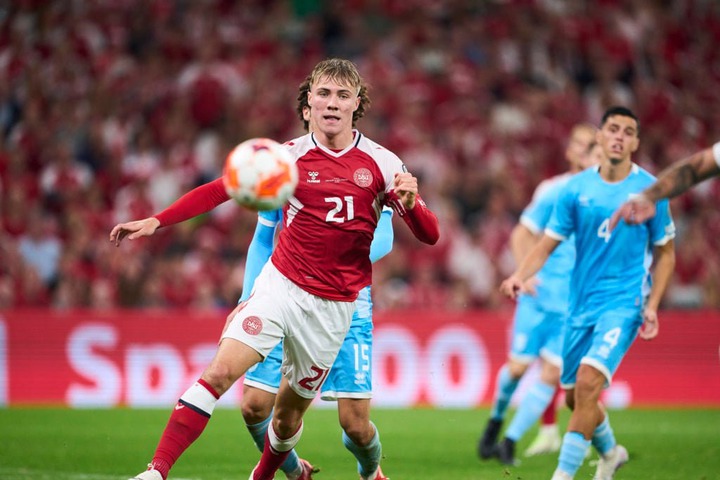 Rasmus Hojlund performance
Rasmus Hojlund's display did not bring a goal for himself, but Denmark didn't really need any. The game was over by time he came on.
He came close, hitting the foot of the post with a low shot from just inside the penalty area.
Danish outlet Bold.dk gave him a 5/10, which is good in the context of Christian Eriksen being the highest graded player with 6/10.
MORE UNITED STORIES
The outlet wrote: "Showed himself from his good side when he was replaced on the pitch after 58 minutes. Was a power factor in the field, and with his physique created chances for his teammates."
Tipsbladet described the game as 'boring' between two outmatched sides, labelling it an evening off for the manager. The outlet did note that a sold-out crowd were happy to see 'Manchester United star Rasmus Hojlund.'
Their player rating system ran 1-5 with five being highest, and graded Hojlund in the middle, with three.
The write-up noted: "The Manchester United striker received one of the evening's biggest applauses when he was brought on in the last half hour of the match.
"After a few minutes on the pitch, he came close to scoring an assist for Martin Braithwaite. In addition, he was a mouthful for San Marino's defenders."
Denmark could call on Hojlund to start next game
Rasmus Hojlund has six goals from seven Euro 2024 qualifiers, including a hat-trick against upcoming opponents Finland.
He probably will start, although Jonas Wind started against San Marino and he scored once and provided one assist, so there is a decision for the manager to make.
That game will take place on Sunday, and after that, Hojlund will return to Manchester to prepare for the Premier League game with Brighton the following Saturday.