Manchester city captain Kevin De Bruyne demonstrated a beautiful heart of kindness as he gifted his Manchester city teammates a platinum phone to celebrate their treble winning season, the Manchester city midfielder who is currently out injured was part of the remarkable city side who made history in the 2022-2023 football season.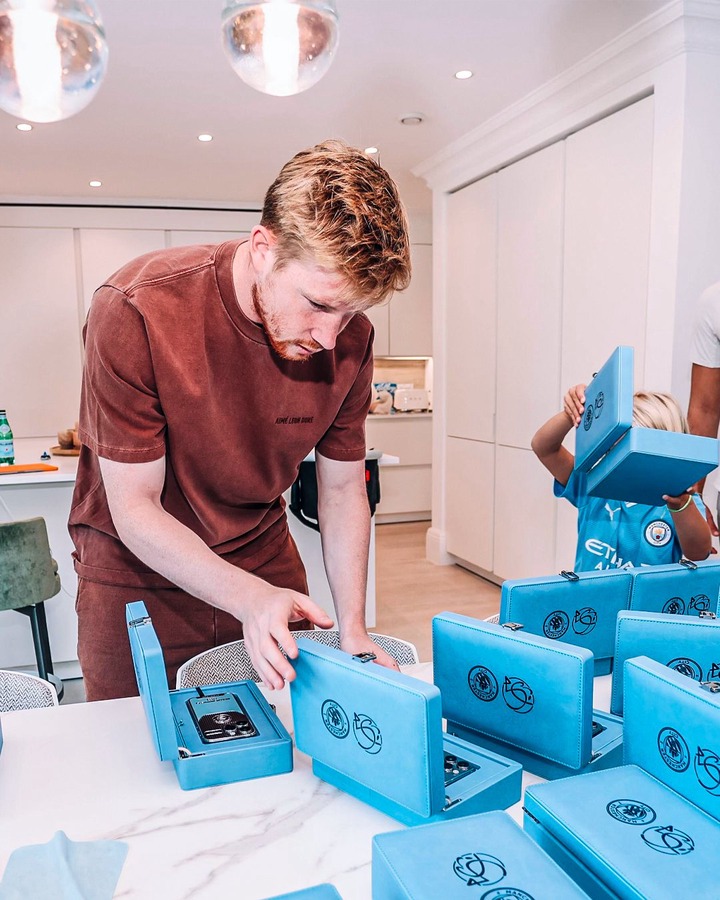 Kevin De Bruyne shoes off the platinum phones before gifting it to his treble winning teammates via Twitter photos.
While the treble winning squadron will go down as one of the best English club in history, Kevin De Bruyne is keen to mark the season and his teammates will certainly appreciate the gift from their new captain.