Xavi says he has been impressed with Barcelona's performance in preseason, particularly in their 1-0 win against AC Milan.
Watching the games, it's obvious that some players have impressed their gaffer while others just haven't. Let's take a look at those two set of players.
Impressive
Oriol Romeu. The defensive midfielder has been a real revelation for Xavi in these preseason games. The gaffer says he's a true leader too.
Ferran Torres. With two goals in three games, Ferran has cemented his spot in the squad ahead of next season. Barca will no longer sell him.
Ter Stegen. You just have to watch the German shot-stopper making a series of acrobatic saves and keeping a clean sheet in El Clasico to make up your mind. He's up there among the best goalkeepers in the world today.
Ansu Fati. The 20-year-old has bulked up and improved his sharpness and that was evidently seen in preseason. What better proof than the worldie he scored against Milan?
Ez Abde. The winger has shown sharpness, speed, maturity and end product in preseason. Xavi has a decision to make.
Joules Kounde. We've seen Kounde play right-back and centre-back in preseason. He's hardly put a foot wrong. Jules cannot be benched!
Fermin Lopez. The Spanish midfielder shocked everyone with a powerful goal against Courtois of all people in El Clasico. Besides that, his passing, speed and all-round game have been superb. Xavui must be impressed.
Lamine Yamal. The 16-year-old caused a lot of problems for Milan after coming off the bench in the game. Perhaps he adhered to Xavi's instructions before coming on.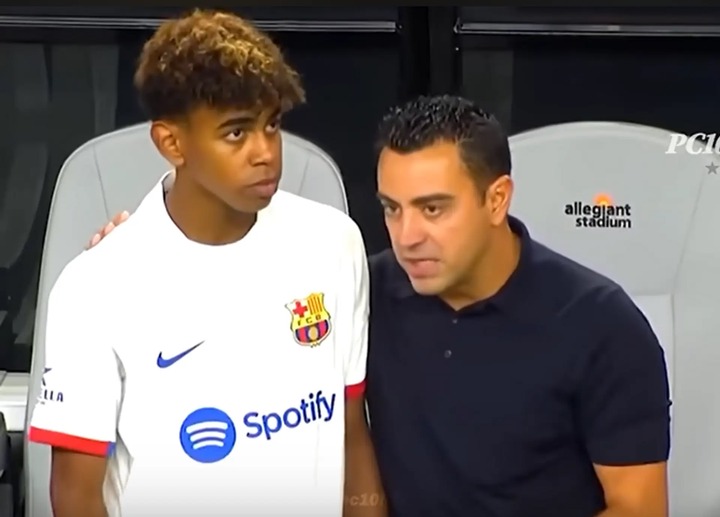 Poor
Sergino Dest. Sources say Barca are finding it more difficult to sell the American every time he plays. He was poor again against Milan. Barca might even sack him.
Marcos Alonso. The Spaniard seems to be the slowest and clumsiest defender at Barca right now. Xavi must be wondering what to do.
Sergi Roberto. The midfielder is the oldest member of the squad but he hasn't impressed even after being handed the armband.