The National Economic Council (NEC), under the leadership of Vice President Kashim Shettima, met at the statehouse in Abuja on Thursday.
The council consists of the Federal Government and the 36 states of the federation.
The major purpose of the meeting was to discuss how to cushion the effects of fuel subsidy removal.
According to The Cable, the Federal Government and governors reached an agreement on five resolutions following the meeting, which lasted for about five hours. They include: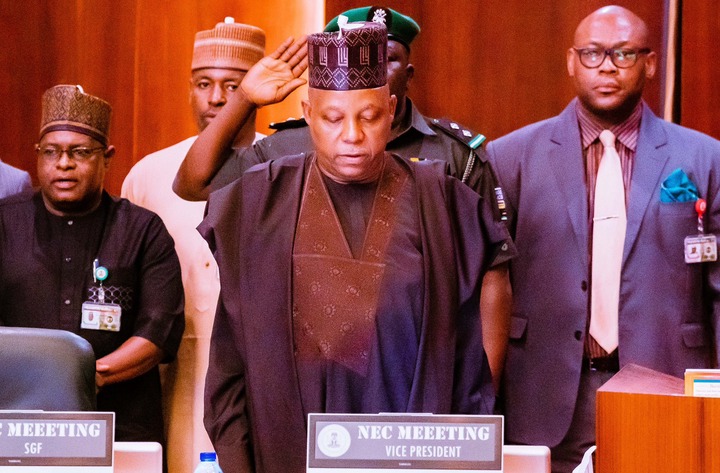 1. Payment of salary arrears and loans for small businesses
The council agreed on a cash reward policy for civil servants across the country. The NEC also agreed to pay the arrears salaries of civil servants, including pensions and gratuities, to alleviate their hardship.
The government also agreed to fund small and microbusinesses with a single-digit interest rate.
2. Conversion of petrol vehicles to autogas
The council agreed to deploy gas-powered mass transit buses across the country and also implement the Energy Transition Plan, focusing on the conversion of petrol vehicles to autogas.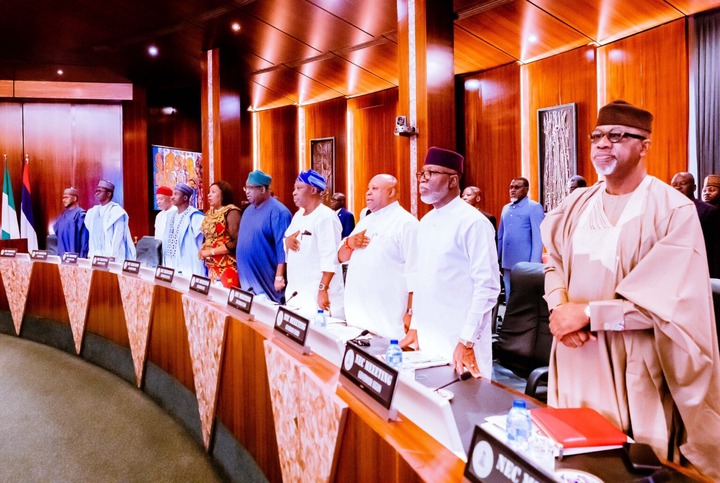 3. Distribution of grain and fertilisers
The council agreed that food items, grains, and fertilisers are to be distributed by state governments at the rate acquired from the National Emergency Management Agency (NEMA).
4. Reduce the cost of governance
The federal government and governors also agreed to reduce the cost of governance in their respective jurisdictions.
5. Minimum wage review
The council also discussed the possibility of reviewing the current minimum wage during the meeting.