Reality TV star Vanessa William, popularly known as Vandora, has said that she ventured into acting after God freed her from the shackles of fear that she had been bound in.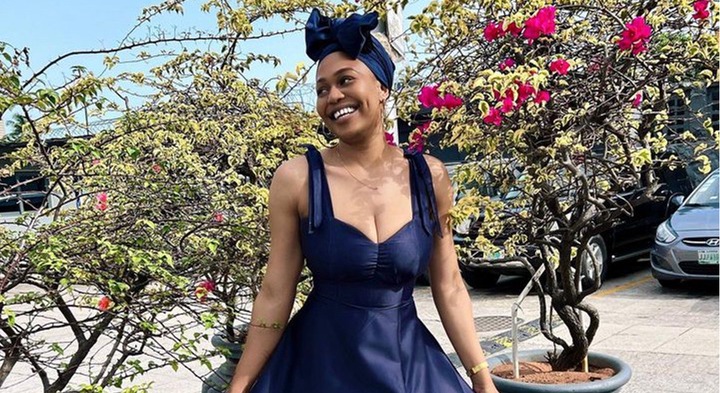 Vandora made the disclosure in a recent interview while recounting her encounter with God where she was told that she has been released from the bondage of fear.
She said; "I am trying to put myself in every aspect of acting. Acting is something I was afraid of, even though it is something I like to do. It comes with a lot of challenges, especially for a female, and the kind of family I come from. A while ago, I had an encounter with God, and He told me that He had released me from the bondage of fear. That was when I started to attack it (acting career). I am glad I did, because so far, it has been an amazing journey, and I am very excited for what is ahead."
Sharing her experience on a movie set, Vandora added; "I was very nervous on set, but when God has set a path for one and one has the right energy, things tend to go a lot easier. That is how I know I am directed on this path.
"I am just taking each day as it comes but acting takes over one's entire life, though I have a good support system. I have a manager for my business. I also try to plan my time well to balance all my activities. In the long run, I believe that acting would help my business get more exposure. Now that I am not married, it is a good time to focus on building myself."
In related entertainment news…
Bamike Olowunmi, the Big Brother Naija 2018 star popularly known as BamBam, has revealed that she participated in the reality show to boost her acting career.
The former Season 3 housemate disclosed this in a recent interview with TVC as she explained that she was tired of going to movie auditions without getting roles.
According to Bambam, after several failed casting trials, she decided to take advantage of the publicity of the Big Brother platform provides to get her acting career off the ground. The mother-of-two said she always wanted to be a fillmmaker but since she graduated from film school, it was very difficult for she and her friends to land acting gigs.
The reality TV star, however said that after she left the Big Brother show, her career skyrocketed.