There are certain situations whereby people pretend to be committed to their relationship but they are not truly devoted to their partners. Some men are only in a relationship because of s€x while their girlfriends are in the relationship because of money. Arrangements like these cannot lead to marriage.
Relationship therapist, Blessing CEO has stated that some people don't want to have a serious relationship and they just want to have s€x and get paid for it.
Okoro Blessing lamented that the new generation people do not want to cook for their partners and they try to avoid stress. The relationship expert stated that marriage is not for the weak and they have to change their thinking.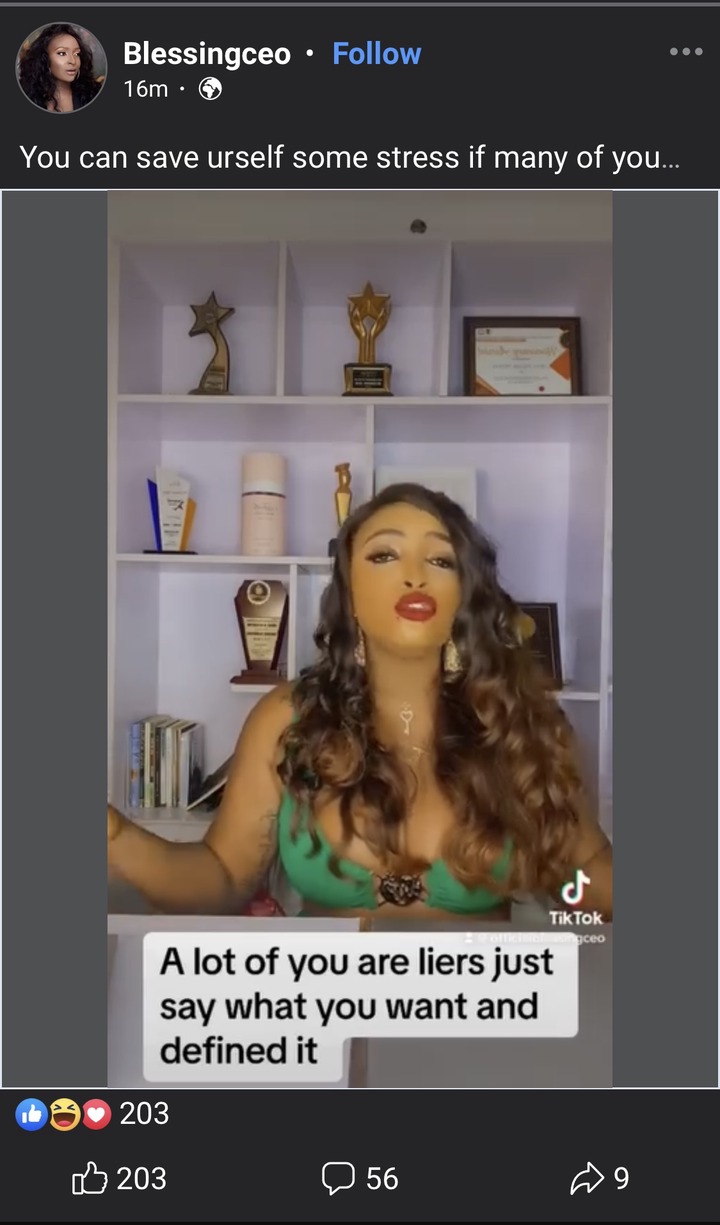 Blessing CEO in a video she posted on Facebook said;
"Even as a relationship therapist, I am tired of some of you. Why are you lying to yourselves? Some of you don't want a serious relationship; you just want to have s€x and get paid. Some of you just want to have children that you don't want to train.
The gen Z's that I am seeing nowadays are not ready for serious relationships. They will say that they don't like to cook and they don't want stress.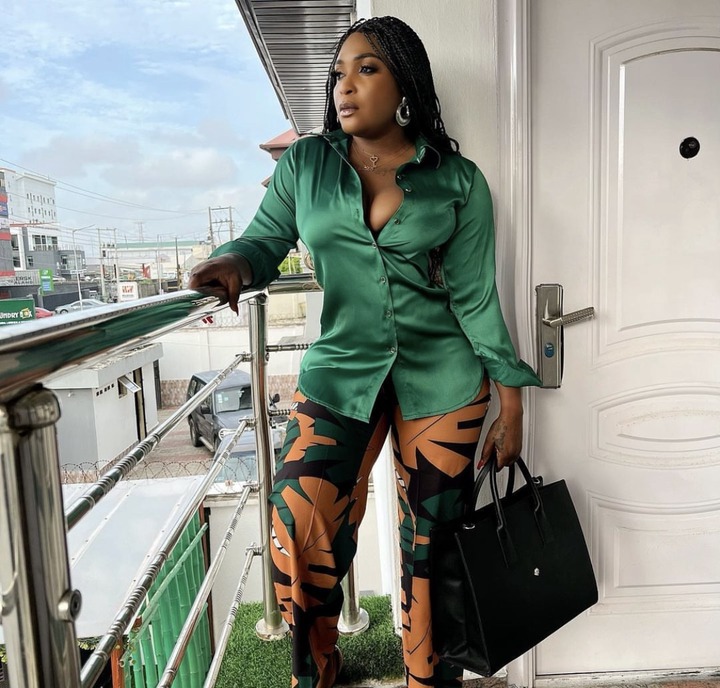 Relationship and marriage is not for the weak and that is why people like us are still single inasmuch as we know so much about marriage. You want to get married and yet you still want to live like a single girl."
Click the LINK to watch the video.