Arsenal Football Club shared a post on their Facebook page some minutes ago revealing photos of their new signing, Kai Havertz training at London Colney for the first time after joining the Club last month. He rocked Arsenal's black outfit that fitted perfectly on him.
Below is a screenshot of their caption.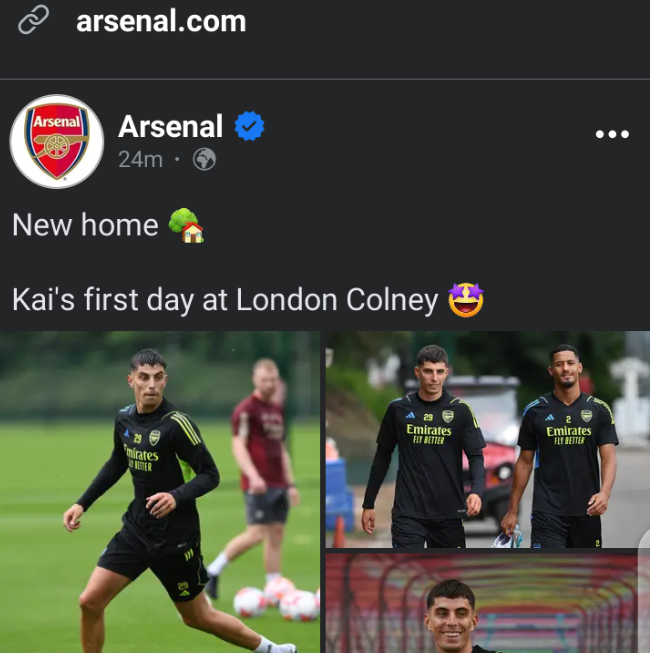 The attacking midfielder and Arsenal's number 29 was very happy in training today as he has began hitting the grass. Havertz was not training alone was spotted with his former Chelsea team mate, Jorginoh and defender, William Saliba.
Below are photos of Kai Havertz during training session today.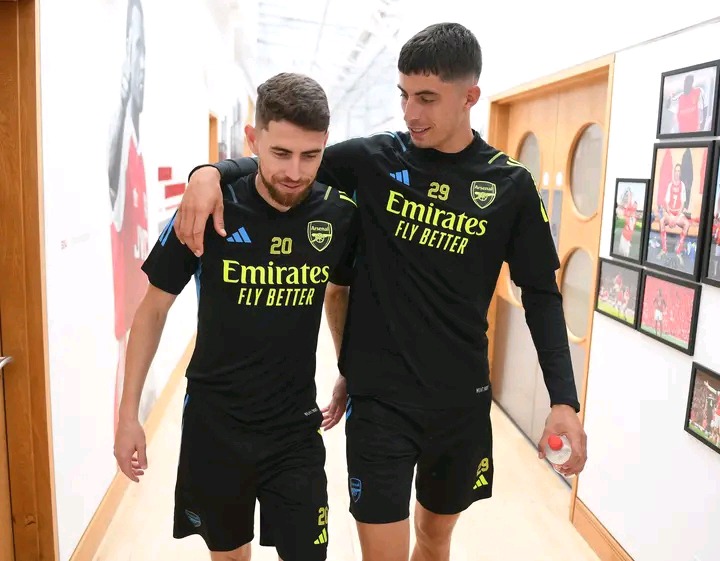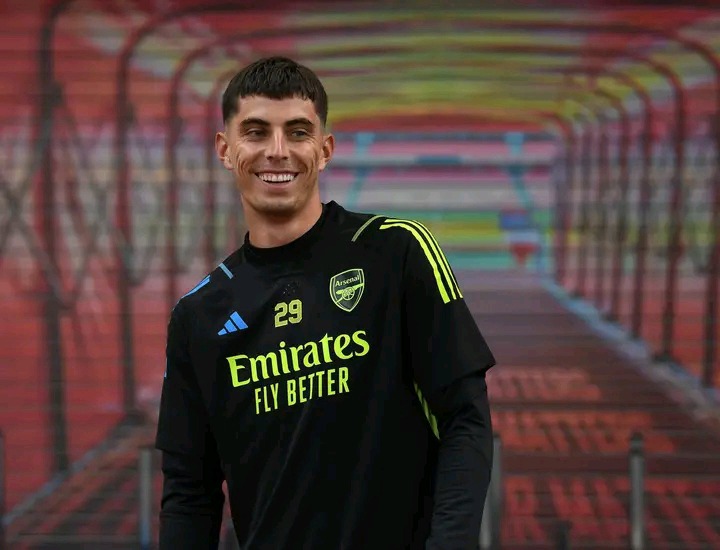 Jorginoh with William Saliba during their training session.
Kai Havertz kicking the ball during the training session.