Private depots at the weekend crashed the price of Premium Motor Spirit (PMS) to N495 – N496 per litre from N502 to N503/litre.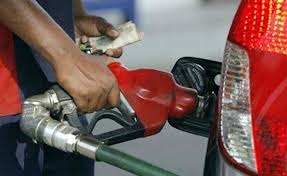 The Nigerian National Petroleum Company Limited (NNPCL) depot retained its N479.6/litre.
According to a report by The Nation, the development was confirmed by the National Vice President of the Independent Petroleum Marketers Association of Nigeria (IPMAN), Alhaji Abubakar Maigandi.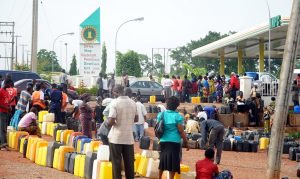 Lamenting the crash in demand for the PMS, he said customers, especially civil servants cannot cope with the new rates.
According to him: "They are even reducing the price compared to last week. "They are selling at the rate of N495 to N496/ litre. You know it reached N502 to N503/litre.
"In Lagos most of the depots in Lagos that is what they are selling. NNPC is maintaining its old rate N479.6/litre.
"There is no much market because people, especially the civil servants, are complaining there is no money."
He urged importers of the product to hasten the supply, noting that there has been no fresh stocking since the removal of the subsidy.
Maigandi, who said vessels of petrol may arrive in July, warned the suppliers not to allow their stock to dry up at any time.
The National Vice President said: "Nobody has imported petrol since the removal of subsidy even NNPC did not import.
"We are all using the old stock. But I know probably this month there will be new stock if not it may create scarcity.
"The government should not allow the fuel to get scarce. They should ensure they bring new stock. That is what we are expecting."
The major oil marketers of Nigeria recently said consumption of PMS has reduced by 20% from 66 million litre/day to just over 40 million litre/d.
Its Executive Secretary, Clement Isong, said the adjustment of lifestyle due to increased rates was accountable for the decline in demand.