Popular Nollywood actress Anita Joseph has taken a stand against assumptions made by a critic regarding her relationship with her husband, MC Fish.
The critic, identified as Helen Pearl, suggested that Anita Joseph's celebrity status meant she controlled and financially supported her husband, leading to his loyalty.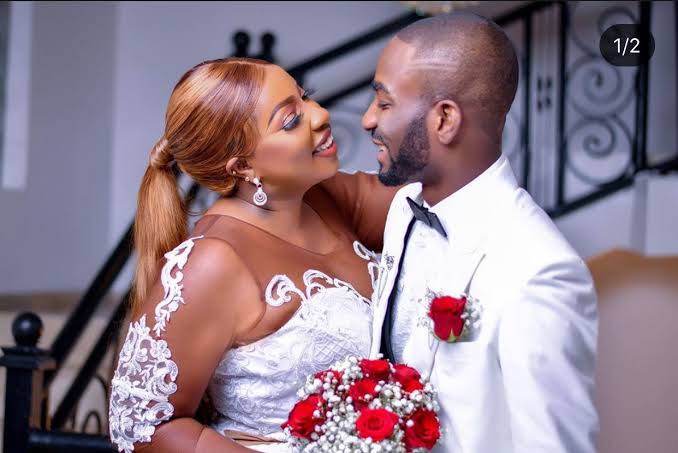 However, Anita Joseph swiftly responded, emphasizing her husband's hard work and dismissing the notion that she solely funds their lifestyle.
The exchange between Anita Joseph and Helen Pearl occurred in the comment section of one of Anita's social media posts.
She wrote;
"This imp stoped this in my Timeline. Only if you know how hard my husband works, gigs every day na we dey reject jobs, ejukwa Lu's se.
"Funding a man for 6yrs and 3 weeks is no beans kupulu m Aka. And e get who you go find wey still no go loyal or even get sense. If you say I dey feed my husband no problem I agree why are you now bothered, non**key fund your own na if e too easy aramashiogri!!! Shalom".