Marcus Rashford 'splits from his childhood sweetheart fiancée Lucia Loi before partying in Miami and returning to hotel with female at 5am'
England footballer Marcus Rashford has reportedly split from his fiancée Lucia Loi.
The childhood sweethearts got engaged in May last year but it is claimed their relationship came to its natural end.
A source told The Sun: 'It's nothing complicated. The relationship ran its course and they remain very close friends.'
Manchester United player Marcus, 25, has since been spotted partying with a number of girls on a night out in Miami, Florida, and was seen returning with one of the group to his hotel at 5am in pictures obtained by the newspaper.
The sportsman jetted out to the Sunshine State this week and is said to have enjoyed the company of a number of bikni-clad women by the pool.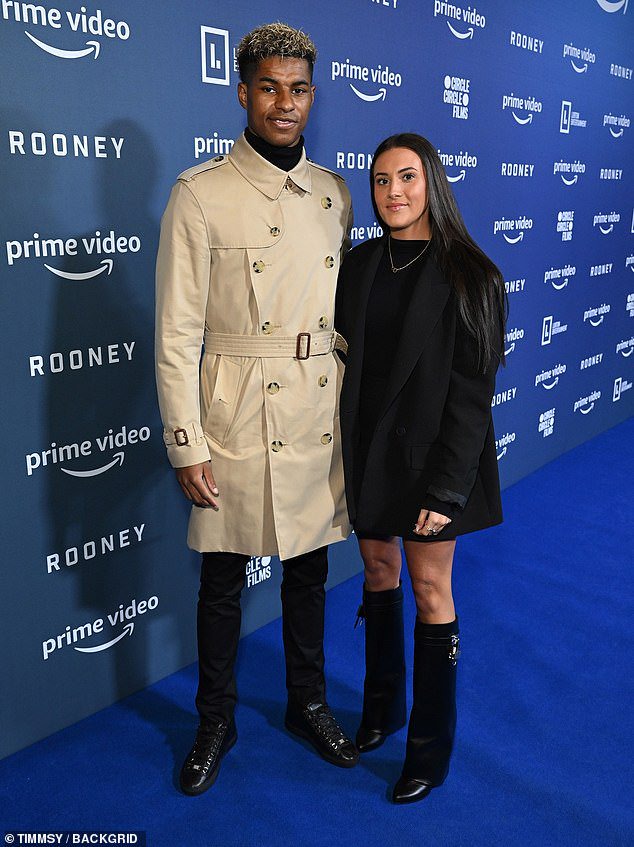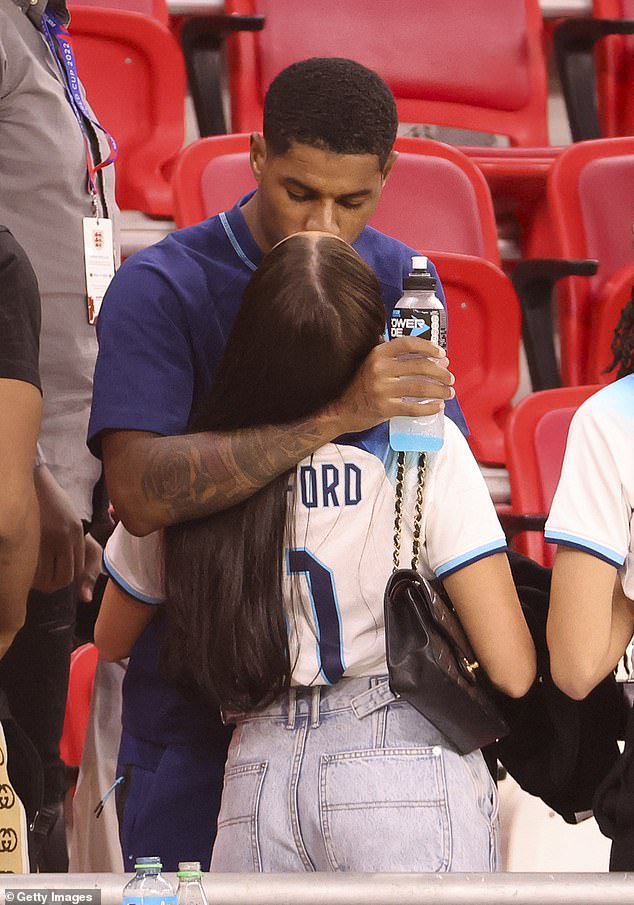 It is claimed he had an exclusive cabana with private five-star hospitality service.
Hr is said to have chatted to the girls while enjoying champagne and food which was delivered to his table.
An onlooker told the publication: 'Pretty girls were flocking to Marcus at the hotel.'
Sources told The Sun Marcus and Lucia went their separate ways around two months ago.
On Thursday this week, Marcus enjoyed a night out at nightclub Mr Jones, returning to his hotel with a girl and his minder at about 5am.
MailOnline has contacted representatives for Marcus for comment.
Marcus and Lucia got engaged in May last year and jetted off on holiday together as recent as three months ago.
He proposed on a postseason getaway in California after had been dating since the age of 15 when they were pupils at Ashton on Mersey school in Greater Manchester.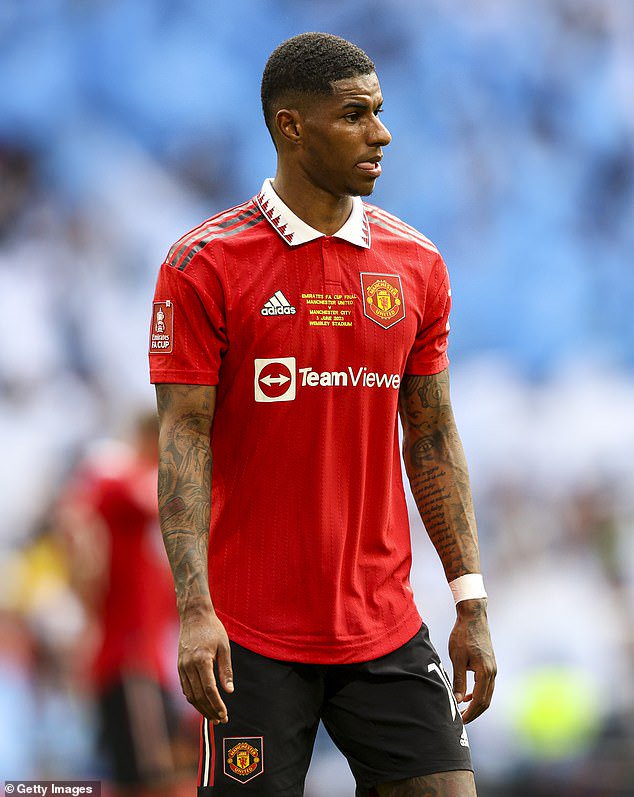 Marcus had been planning the proposal for weeks and popped the question to Lucia at a lavish villa after they shared a romantic meal at celebrity seafood restaurant Catch LA, a source told The Sun.
'They went out in LA for a romantic night together on Tuesday and he proposed. It was extremely romantic.
'They celebrated afterwards with a group of close friends — including his United teammate Jesse Lingard,' the source said.
Marcus shared news of the engagement on Instagram, posting an image of the pair embracing as they stood atop a bed of white roses in front of a heart-shaped archway.
Another source said: 'All involved are thrilled at the recent news of the engagement,' and spoke of Lucia's influence on the Premier League star, who has received plaudits for his charitable work off the field but has struggled to perform on it since having shoulder surgery.
'Lucia has been a big part of Marcus' life… offering stability, a sense of belonging and assurance that can be rare to find,' the source told The Sun.
The high school sweethearts had been together for eight years when difficulties associated with the Covid pandemic triggered a split.
But the pair confirmed they had reunited in January of last year.