Reality TV star, Khafi Kareem, has taken to Instagram to share her fears about becoming a mother.

The mother of two said her major fear about motherhood is losing her identity and being recognized as just a mother without any accomplishments. She shared this via her Instagram page today, June 2.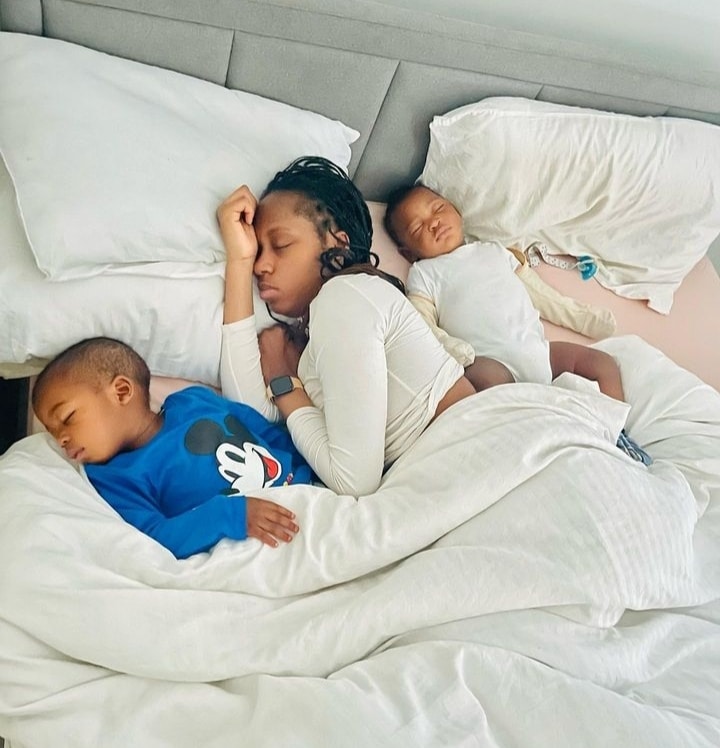 According to Khafi, this concern has been weighing her heart down heavily for some time now.
However, she maintained that she decided to embrace motherhood with all her heart because it is a beautiful experience.
Furthermore, she shared a lovely picture of herself and her sons, Malakai and Mikah fast asleep in bed.
She wrote:
"Long caption alert! hey everyone, it has been a while, again lol. we are six months into the new year and I haven't been online as much as I'd have liked!! thank you for all the DMs checking if I'm okay and letting me know you missed me, I missed you too!
"Truth is, my fear after becoming a mum was that I would be viewed only as a mum. I was so afraid of what my reality was becoming and how fully encompassing motherhood was that I just preferred to be offline and didn't want to "bore" anyone with my new reality lol! but the truth is that motherhood is everything but boring!
"I am a multifaceted blessed woman with many parts of me and they all still exist (my dreams are still valid and you'll be seeing more of them), but right now one of the most important roles to me is being a mama to these two baby boys @malakaiandmikah.
"So I'm not going to run from it or hide it anymore. I am a mama and proud, and yes I'm absolutely exhausted most days and nights as you can see from the picture! but when my husband @gedoni captured this photo after both our boys ended up in our bed yet another night, I couldn't help but stare at it again and again.
"It's just raw and real and I love it. I am now in my motherhood era unashamedly and you can come along for the ride."
See her post below: