The first half of the semi-final clash between Manchester City and Real Madrid showcased the tactical prowess of Pep Guardiola as he effectively nullified Carlos Ancelotti's game plan. Guardiola's approach, characterized by relentless pressing and dominant possession, left Real Madrid struggling to find any rhythm or make good use of the ball.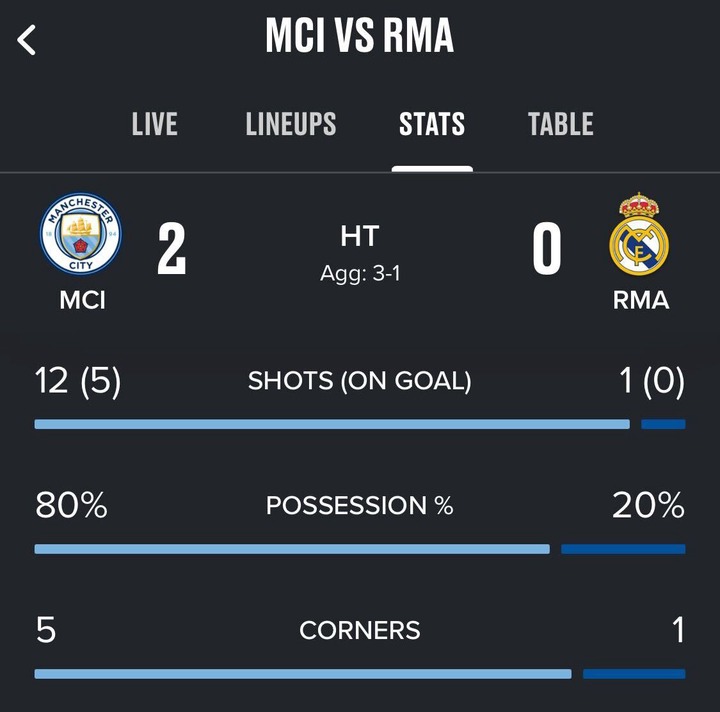 Guardiola's side relentlessly closed down Real Madrid whenever they had possession, denying them time and space to execute their passes. This high-pressure approach proved immensely successful, with City winning back possession easily and limiting Real Madrid to just one off-target shot in the entire first half.
The ability to win the ball high up the pitch allowed Manchester City to launch swift and dangerous counter-attacks. Their rapid transitions, coupled with precise passing and movement, created numerous scoring opportunities. Real Madrid's defense was constantly under pressure, struggling to cope with City's fluid attacking play.
The first-half performance by Manchester City showcased the meticulous preparation and execution of Guardiola's game plan. His ability to identify and exploit the weaknesses in Ancelotti's tactics was evident as City dominated proceedings from start to finish.