Sevilla player Ivan Rakitic shared beautiful moments as he celebrates Easter week with his family in Seville, Spain.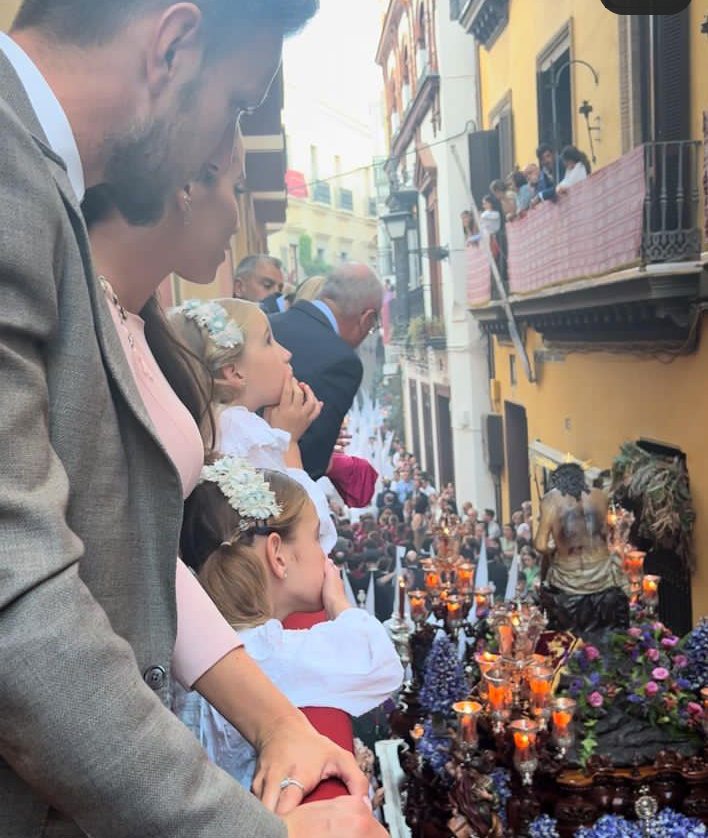 The former Barcelona player took to his social media to share a number of slides of him, his wife, and children celebrating the Easter festivities with the people of Seville in Spain.
The Croatian seems to be relishing every moment of the celebration as he watched the elaborate rituals of Sevillians, marking the Easter celebration with their peculiar tradition.
In one of the slides, Rakitic and his wife could be seen watching the Sevillians march in procession through the streets cloaked in white garments with red cross symbols.
Rakitic's children, all females, joined their parents to also get a view of the procession.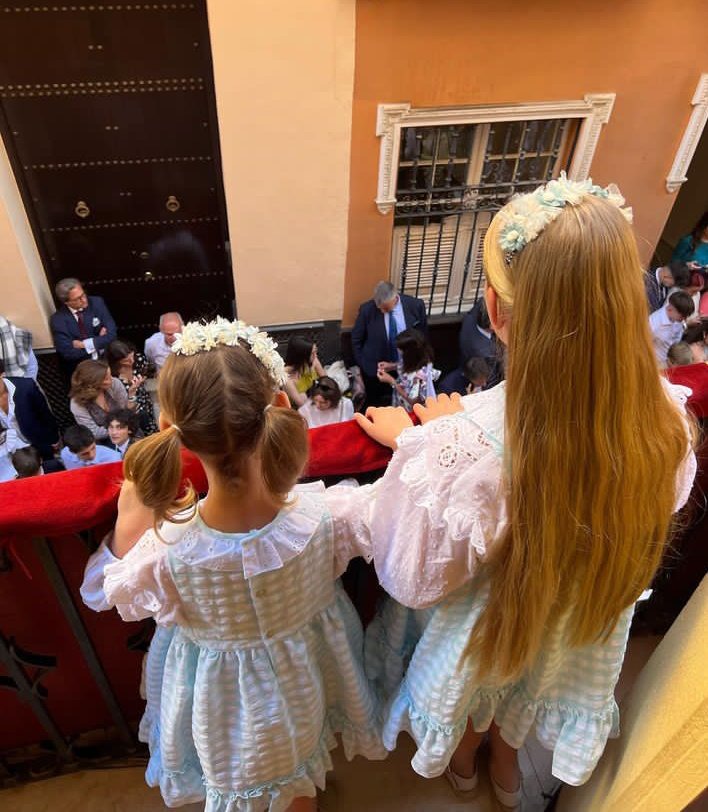 Rakitic wrote in the post,
"How nice to be able to teach our daughters Sevillian traditions. Happy Easter to All."
Ivan Rakitic closed his 10-slide gallery of the event with him and his wife sharing a kiss.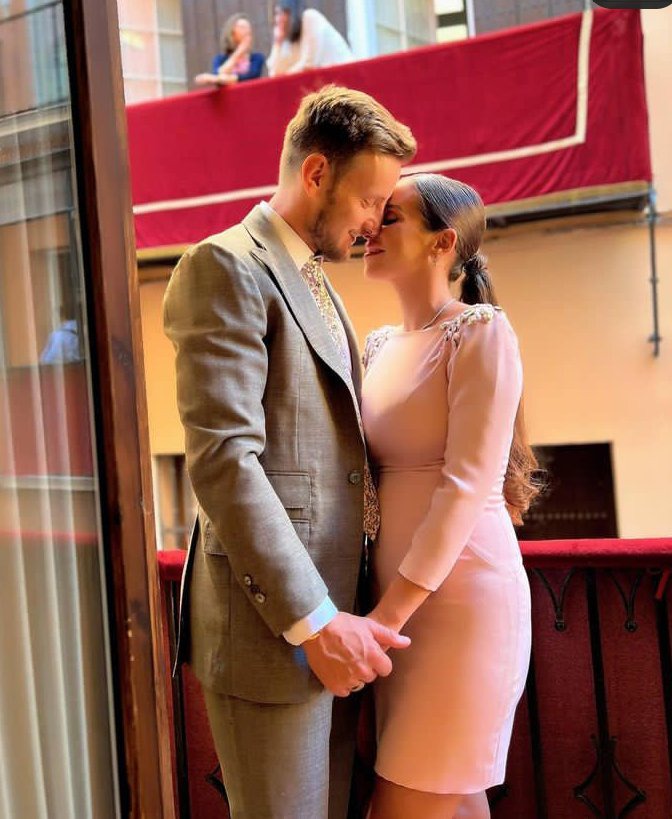 Ivan Rakitic Family
Ivan Rakitic is married to Spanish beauty, Raquel Mauri, who also hails from Seville in Spain. Rakitic reportedly met Raquel Mauri in a coffee shop in 2011 while he was playing for Sevilla in the early days of his football career.
After a robust relationship which lasted for two years, the Swiss-born former Croatia international finally tied the knot with Raquel Mauri.
They got married in 2013, two years into the relationship. The couple has two female children, Althea, 9, and Adara, 6.
Ivan Rakitic career
Born on 10 March 1988 in Rheinfelden Switzerland, Rakitic started his football career with Basel in 2005 before joining Schalke 04 in 2007.
In 2011, he joined Sevilla where he made 117 appearances, scoring 27 goals before moving to Barcelona in 2014.
Rakitic made 200 appearances for Barcelona, scoring 25 goals.
He is currently plying his trade with Sevilla since he joined the club in 2020 from the Catalans. He has made 94 appearances for the club and has scored 9 goals.
Rakitic played for Swiss youth national team before switching his allegiance to Croatia in 2009. He played for the U-17, U-18, and U-20 levels for the Swiss before he switch to Croatia U-21 and making his senior national team debut In 2009.
He has won 106 caps with Croatia senior national team, scoring 15 goals before calling time on his international career in 2019.
Ivan Rakitic won the Laliga, Champions League, Copa Del Rey, Supercopa de Espana, UEFA Super Cup, Swiss Cup, Europa League, FIFA Club World Cup, and the 2018 World Cup.