A few years could see a lot of things change in football and for football players, their form could fall fast in a short period. This is why many football lovers will always appreciate the longevity of Lionel Messi and Cristiano Ronaldo.
Since 2018, some top football stars have fallen from grace to grass and we would be taking a look at a few of them in this article.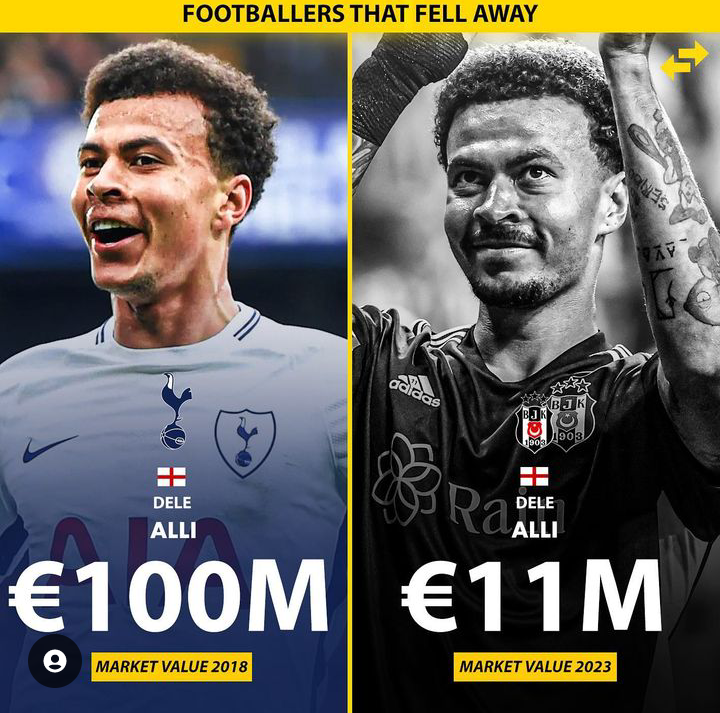 In 2018, Dele Alli was one of the hottest football stars in Europe. The Englishman was enjoying the best phase of his career at Tottenham Hotspur. However, fast forward five years, and the midfielder's market value has fallen from €100 million to a meager €11 million.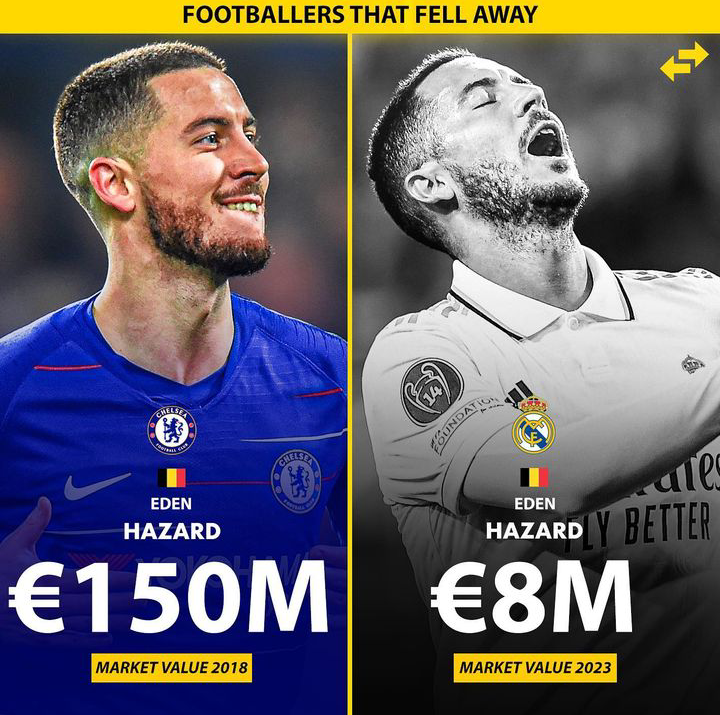 The biggest grace to grass story in football currently is Eden Hazard. The Belgian star was one of the best footballers in the world in 2018. He had won the English Premier League with Chelsea and was a nightmare for almost every defender he came across. However, since making his big-money move to Real Madrid, his stock has fallen drastically.
The Belgian star who was once valued at €150 million currently has a market value of €8 million.
Another player whose form fell rather quickly and surprisingly is Philippe Coutinho. The Brazilian star was one of Liverpool's best players during his time at the club.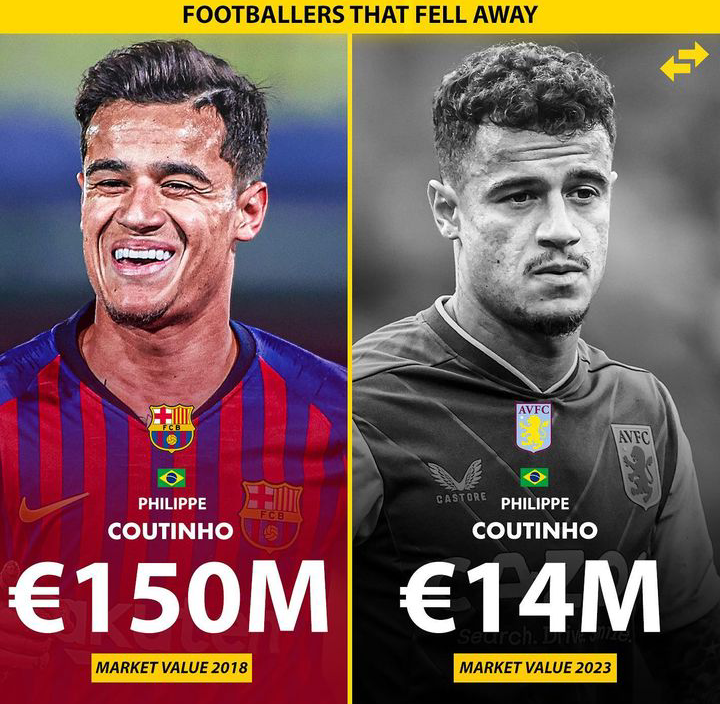 When he earned his big-money move to Barcelona, he was worth €150 million. However, his move to Barcelona didn't work out and a loan move to Bayern Munich also was fruitful. Now, he has a market value of €14 million.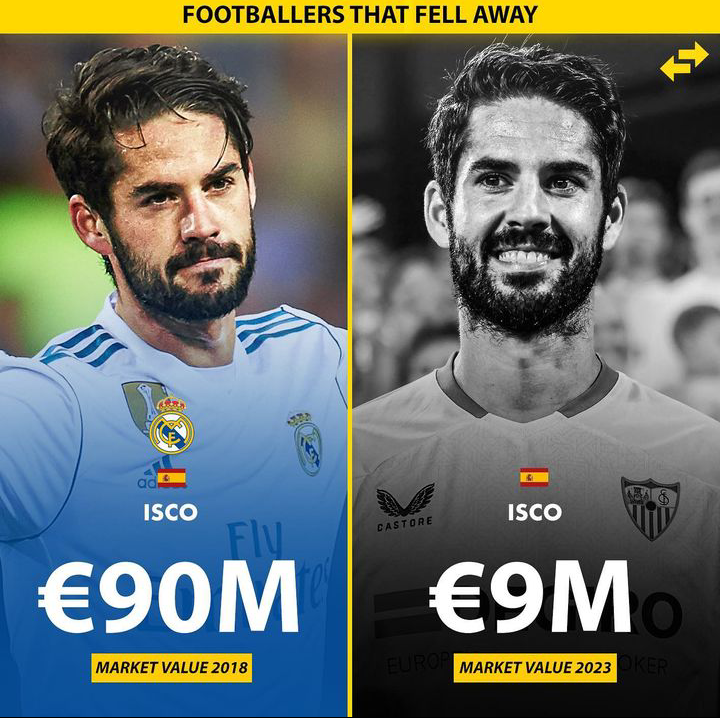 Former Real Madrid star, Isco is another player whose form has fallen off drastically. The Spanish star was one of the best playmakers in the world in 2018 with a market value of €90 million but a culmination of injuries and a lack of playing time led to him moving to Sevilla. He is currently valued at €9 million.
Below are three other players who have fallen from grace to grace since 2018:
5.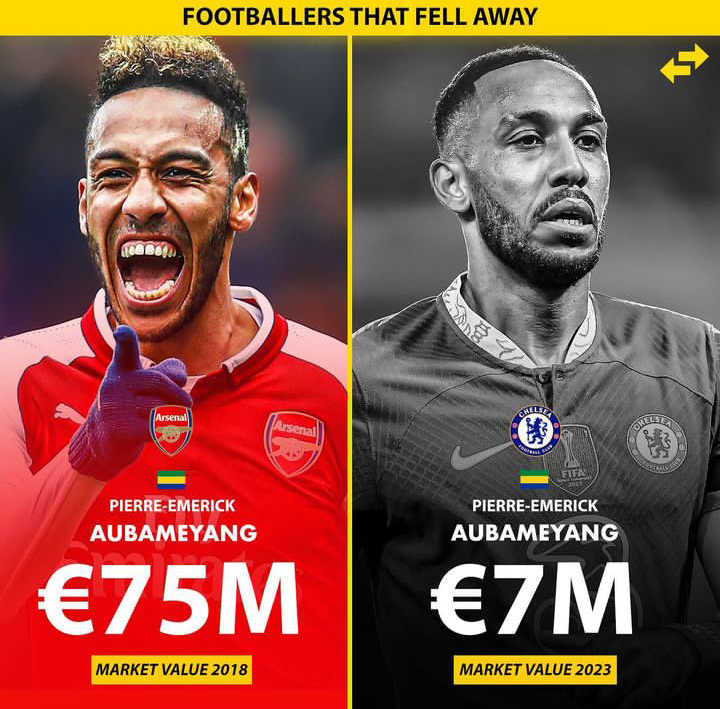 6.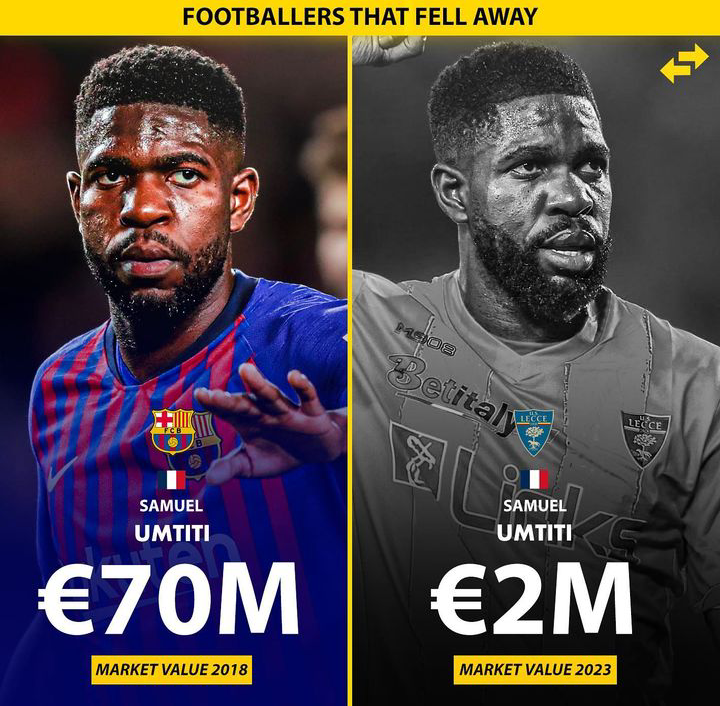 7.