As it stands, many players across the World have moved to their respective nations for the international break. The African Cup Of Nations qualifiers, Euro qualifiers, and several friendly games are currently ongoing in the international window.
However, note that Portugal will face Liechtenstein and Luxembourg in the upcoming Euro 2024 qualifiers, and Cristiano Ronaldo is back on the team. Well, in a pre-match interview, the Portuguese national team captain, Cristiano Ronaldo spoke about his spell at Manchester United by admitting that he had a very difficult time in his career. He also said it was a time he knew his real friends in that difficult moment.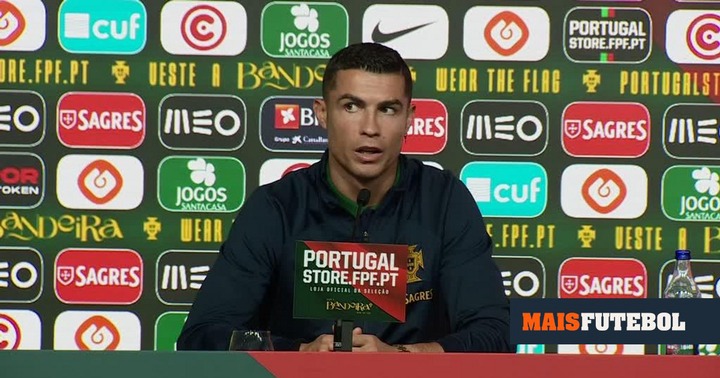 In his pre-match interview, Cristiano Ronaldo said, "Manchester United? When we are at the top of the mountain, we often don't see what's below. I went through a bad phase in my career, I have no problems admitting that. But life moves on. I understood who are real friends in that difficult moment."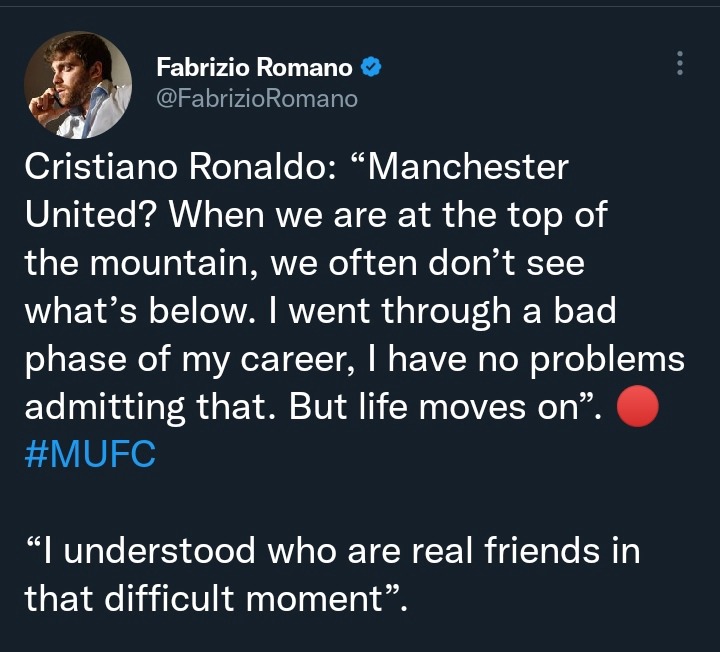 On the other hand, recall that Cristiano Ronaldo had issues with Manchester United's coach Erik Ten Hag before his popular interview with Piers Morgan. After his fallout at Manchester United, the experienced striker moved to Al Nassr in Saudi Arabia where he has started enjoying football.